Picked Pearls
the fabric of my life
when editors of country living magazine first approached us about designing a studio for their " house of the year " project we couldn't believe it. we would get to create our dream space, partner with a designer and they would make it all happen. ummm, YES!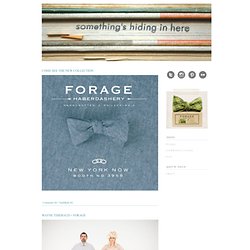 Something's Hiding In Here
Sally J Shim - HELLO
UNTIL THE END
What Happens to Your body if you stop smoking Right now?
Pinterest Week Day Seven | Inspiring Craft Rooms and Storage
16 Anti Theft Gadgets and Designs to Deter Thieves
this house was love at first foot in the door… Jamie Laubhan-Oliver and her husband Larry Oliver are two of the most talented people I've ever known.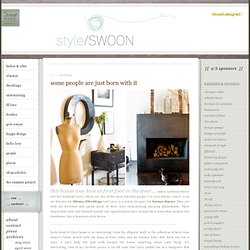 some people are just born with it « style/SWOON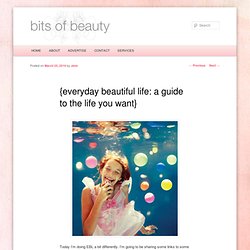 Today I'm doing EBL a bit differently.
everyday beautiful life: a guide to the life you want | {Bits of Beauty}