Interior Design
This laid-back wood-clad bungalow on Cape Town's Bakoven beach oozes seaside style. The lucky owners are Cathy, Mike and their three children. A lover of bargain finds, the resourceful Cathy did the interiors herself. 'A well-known interior designer once came up from the beach and had a look, and his advice has always stuck with me – he said that the painting was outside the window and that whatever happened inside shouldn't compete with it,' she recalls. Continue reading Vintage House Daylesford is an 1860′s miners cottage on the border of Daylesford and Hepburn Springs (Australia) that is available to rent as luxury accommodation.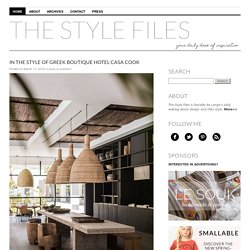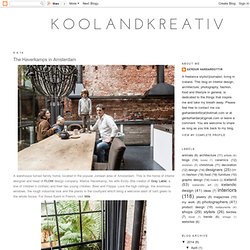 Today is officially the last day of DesignMarch and for me personally, this has been the most fun and inspiring DesignMarch so far, by far. Design in Iceland is a relatively young "industry" and we are perhaps not quite "there" yet, compared with our fellow Nordic countries like Denmark, Sweden and Finland which all have a strong and solid design heritage, recognized the world over. Having said that, a lot of what I saw from Icelandic designers this DesignMarch, is both beautifully designed AND made, truly deserving of being introduced to the rest of the world. However, before I start to bombard you with my personal favorites of Icelandic design, I want to share with you two events of foreign origins which I enjoyed very much, but for very different reasons. Both these events are part of the DesignMarch 2013 programme. Yesterday afternoon I visited a photographic exhibition which absolutely blew me away.
Koolandkreativ
Interior Alchemy
Nº. 1 of 52 Interior Alchemy Bohemian and vintage-inspired spaces See my personal tumblr at Under The Ivy
Custom Bean Bag : DIY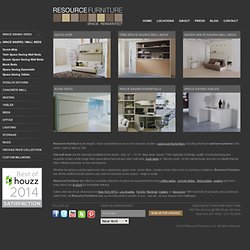 Resource Furniture is the largest, most comprehensive source for inspired, modern, space-saving furniture, including the finest wall bed systems in the world, made in Italy by Clei. Clei wall beds are the slimmest available in the world – only 12" – 13.75" deep when closed. Their ingenuity of design, quality of manufacturing and exquisite modern style brings them generations beyond any other wall beds, bunk beds or "Murphy beds" on the market today, and are so reliable that we offer a lifetime warranty on the mechanisms. Whether furnishing a studio apartment, micro-apartment, guest room, home office, vacation home, kid's room or a primary residence, Resource Furniture has all the multifunctional solutions you need to maximize every space – large or small. Resource Furniture also offers a complete collection of space-saving and transforming coffee tables, console tables , dining tables, seating and more – many items are in stock for immediate delivery.