Bedrooms
Collection of modern beds and creative bed designs from all over the world. Housefish Suspended Bed Creative suspended bed held by machined aluminum, stainless steel tension cables. The mattress platform is held completely rigid - it does not swing or sway. [ link ]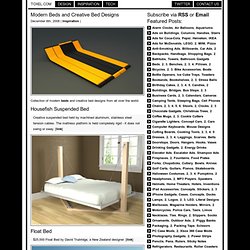 Floating Bed | Family Style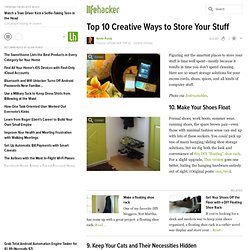 Figuring out the smartest places to store your stuff is time well spent—mostly because it results in time you don't spend cleaning. Here are 10 smart storage solutions for your excess cords, shoes, spices, and all kinds of computer stuff. Photo via Instructables . 10.
Best Hidden and Secret Safes to Hide Valuables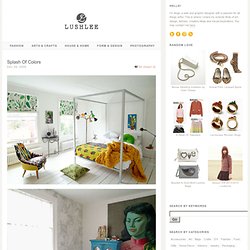 I love white decor in the home for a fresh and clean look. However, when bright colored home furnishings are added and used in the right proportion, they can certainly add charm and personality to any white room! As seen in this Georgian house in Stockwell , from the portfolio of UK-based location agency, Light Locations.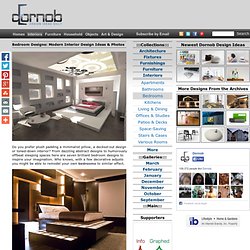 Do you prefer plush padding a minimalist pillow, a decked-out design or toned-down interior? From dazzling abstract designs to humorously offbeat sleeping spaces here are seven brilliant bedroom designs to inspire your imagination.