Other artists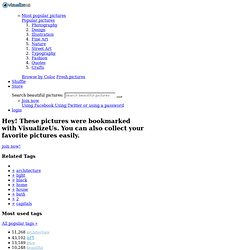 Like New Treehouses of the World, Abrams, 2009 liked by Die Seitenschneider on jun 09, 2009 22 Like Home Sweet Home found by Sarah Face on jul 01, 2009 Like Adam Doyle.
"simplistic" pictures on VisualizeUs
tommy lee edwards
sean phillips
walt simonson
By Ezra Pound. It is no more ridiculous that a person should receive or convey an emotion by means of an arrangement of shapes, or planes, or colours, than that they should receive or convey such emotion by an arrangement of musical notes. I SUPPOSE THIS PROPOSITION is self-evident.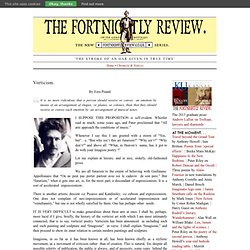 The Fortnightly Review › Vorticism.
Welcome to the home of British Vorticism
Futurism
Futurism ( Italian : Futurismo ) was an artistic and social movement that originated in Italy in the early 20th century. It emphasized and glorified themes associated with contemporary concepts of the future, including speed, technology, youth and violence, and objects such as the car, the airplane and the industrial city.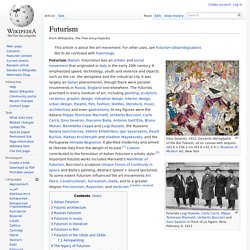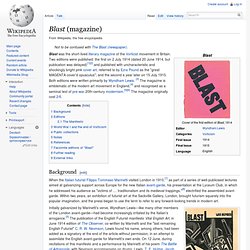 BLAST (magazine)
Blast was the short-lived literary magazine of the Vorticist movement in Britain. Two editions were published: the first on 2 July 1914 (dated 20 June 1914, but publication was delayed) [ 1 ] [ 2 ] and published with uncharacteristic and shockingly bright pink cover art , referred to by Ezra Pound as the "great MAGENTA cover'd opusculus"; and the second a year later on 15 July 1915.
Stelarc (born Stelios Arcadiou in Limassol in 1946, but legally changed his name in 1972) is a Cypriot-Australian performance artist whose works focuses heavily on extending the capabilities of the human body.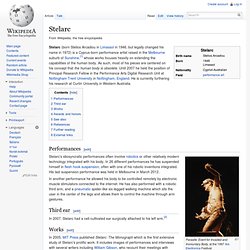 Stelarc
Goncharova, Natalia (1881-1962) - The Green and Yellow Forest
Malevich, Kazimir (1878-1935) - 1933 Portrait of a Youth (Russian Museum)
Korovin, Constantin (1861-1939) 1916 Portrait of an Officer (The Russian Museum)
Filonov, Pavel (1883-1941) - 1912 They Who Have Nothing to Lose (Russian Museum)
The Wyndham Lewis Society and Wyndham Lewis Project Website
Dobuzhinsky, Mstilav (1875-1957) - 1905 Portrait of Art Critic and Poet Constantin Sunnenberg (Tretyakov Gallery)
Volume 9.1 (2005)
Tags: autumn photographs , fall photographs , color photographs , leaves photographs , orange photographs , autumn canvas prints , fall canvas prints , color canvas prints , leaves canvas prints , orange canvas prints
Autumn Color 32 Photograph by David Patterson - Autumn Color 32 Fine Art...
The Garden of Cosmic Speculation is at Portrack House, near Dumfries in South West Scotland . It is a private garden created by Charles Jencks . The garden is inspired by science and mathematics, with sculptures and landscaping on these themes, such as Black Holes and Fractals .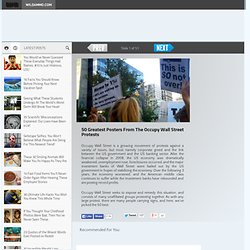 Occupy Wall Street is a growing movement of protests against a variety of issues, but most namely corporate greed and the link between the US government and the US banking sector. After the financial collapse in 2008, the US economy was dramatically weakened, unemployment rose, foreclosures occurred, and the major investment banks of Wall Street were bailed out by the US government in hopes of stabilizing the economy.
50 Greatest Posters From The Occupy Wall Street Protests | WildAmmo.com
VR00M VR00M! picture on VisualizeUs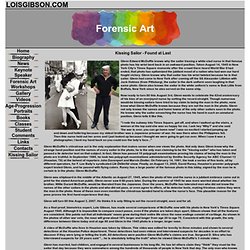 Biography
Kissing Sailor - Found at Last Glenn Edward McDuffie knows why the sailor kissing a white-clad nurse in that famous photo has his wrist bent back in an awkward position.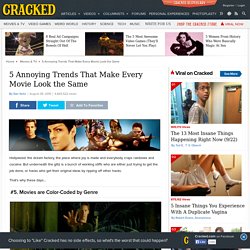 Hollywood: the dream factory, the place where joy is made and everybody craps rainbows and cocaine.
I found these funny illustrations in the net yesterday. The article was actually entitled, " Nerdy Dirty Illustrations for Nerds In Love ." But I believe that these do not only apply to the nerds because when you are trapped in the four letters of L-O-V-E, you'd be weirder than you've ever been.
You%27re Back by ~Luce-in-the-sky picture on VisualizeUs
maleficent and diablo. by ~belldandies on deviantART picture on VisualizeUs
La Guirlande des Mois - 45546 / Recto Verso Blog picture on VisualizeUs
Tumblr picture on VisualizeUs
Feather VII - On the Cutting Edge Exhibition (Library of Congress)
Kandinsky, Wassily - 1908 Murnau Street with Women
Kandinsky, Wassily - 1906 Couple Riding
Batman Artwork « gothamtrending
Wyndham Lewis Portraits
Malevich, Kazimir (1878-1935) - 1912-13 Head of a Peasant Girl (Stedeljik Museum)
X-Men poster, by Eric Tan picture on VisualizeUs