Psychadelics Research
Hello there! I was curious about something I have heard of in pop culture as well as many ancient stories from around the globe, the usage of curses or "dark magic." I have heard from many pagans that dark magic doesn't exist and from others that it does exist but it is a double edged sword. the ones who say it exists say that if you tried to curse or hex someone you would also curse/hex yourself because the energy gathered to preform the curse/hex would first flow through yourself. The others say that it is impossible to use magic in that way. What are your thoughts? It never fails… spend enough time browsing around any sort of Witchcraft related book, site, forum, etc… and eventually you will come across comments that describe magic in terms of color.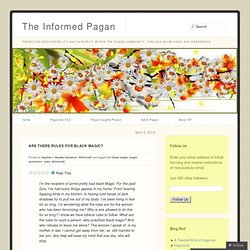 The Informed Pagan | promoting responsibility and integrity within the pagan community, through knowledge and awareness.
Psychedelic Research Around the World
MDMA / Ecstasy : Utopian Pharmacology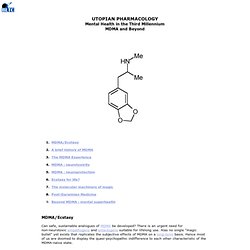 UTOPIAN PHARMACOLOGY Mental Health in the Third Millennium MDMA and Beyond MDMA/Ecstasy Can safe, sustainable analogues of MDMA be developed? There is an urgent need for non-neurotoxic empathogens and entactogens suitable for lifelong use. Alas no single "magic bullet" yet exists that replicates the subjective effects of MDMA on a long-term basis.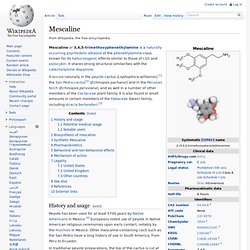 Mescaline or 3,4,5-trimethoxyphenethylamine is a naturally occurring psychedelic alkaloid of the phenethylamine class, known for its hallucinogenic effects similar to those of LSD and psilocybin. It shares strong structural similarities with the catecholamine dopamine. It occurs naturally in the peyote cactus (Lophophora williamsii),[1] the San Pedro cactus[2] (Echinopsis pachanoi) and in the Peruvian torch (Echinopsis peruviana), and as well in a number of other members of the Cactaceae plant family. It is also found in small amounts in certain members of the Fabaceae (bean) family, including Acacia berlandieri.[3] Naturally derived mescaline powder extract. History and usage[edit]
History[edit] Another historical milestone is the discovery of DMT in plants frequently used by Amazonian natives as additive to the vine Banisteriopsis caapi to make ayahuasca decoctions.