Miscelaneous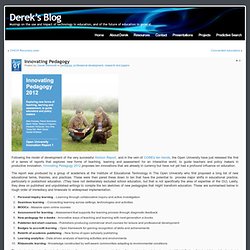 Innovating Pedagogy
Following the model of development of the very successful Horizon Report, and in the vein of CORE's ten trends, the Open University have just released the first of a series of reports that explores new forms of teaching, learning and assessment for an interactive world, to guide teachers and policy makers in productive innovation. Innovating Pedagogy 2012 proposes ten innovations that are already in currency but have not yet had a profound influence on education.
A Video Lecture You Won't Soon Forget: Video Games and Storytelling
Daniel Floyd's ten minute YouTube video, "Video Games and Storytelling," is a video lecture you won't soon forget.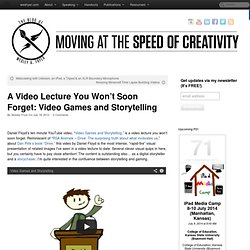 Nástroje pro správu osobních bibliografií aneb jak si ulehčit život a šetřit nervy | Inflow.cz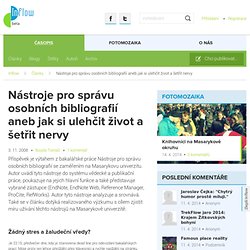 Žádný stres a žaludeční vředy?
S is for Stephen « Mind Mirrors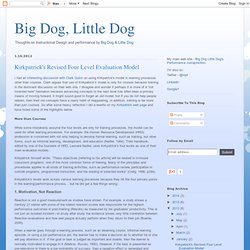 Kirkpatrick's Revised Four Level Evaluation Model
I had an interesting discussion with Clark Quinn on using Kirkpatrick's model in learning processes other than courses. Clark argues that use of Kirkpatrick's model is only for courses because training is the dominant discussion on their web site.
Isaac Asimov - The Foundation Trilogy : Isaac Asimov
What You (Really) Need to Know
Hank and his brother John discuss heredity via the gross example of relative ear wax moistness. Like CrashCourse on Facebook! http://www.facebook.com/YouTubeCrashCourse Follow CrashCourse on Twitter!