Music
Massive Attack - Paradise Circus feat. Hope Sandoval (Gui Boratto Remix) by lucidonline. We're Listening To You. 5 Great African Reggae CDs. Reggae music, though born in Jamaica, is deeply African in ancestry.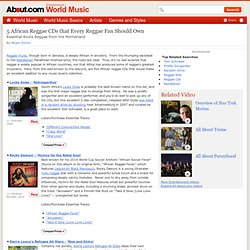 From the thumping backbeat to the Rastafarian Panafrican-themed lyrics, the roots are clear. Thus, it's no real surprise that reggae is widely popular in African countries, nor that Africa has produced some of reggae's greatest musicians. Here, from the well-known to the obscure, are five African reggae CDs that would make an excellent addition to any music lover's collection. Rocky Dawuni - 'Hymns for the Rebel Soul' (c) Aquarian Records, 2010. Party Music Internet Radio. Ever dreamed of getting flown into Vegas to rage your face off and get treated like a celebrity, all on someone else's dime?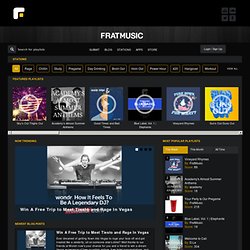 Well thanks to our friends at Wondr now's your chance for you and a friend to win a dream Vegas experience of free roundtrip airfare, free hotel accomodations, and the opportunity meet Tiësto backstage before his performance at Hakkasan Nightclub on June 20, 2014. Just go to to enter. This song is sick. Posted in Bangin, Chill, Premieres by nick | Tags: Drake, Free Download, Freestyle, Hip-Hop, Premiere, Tory Lanez, We Made It Toronto to Texas rapper Tory Lanez has been on the rise since his Conflicts of my Soul mixtape last year, and just recently dropped off a huge Sh!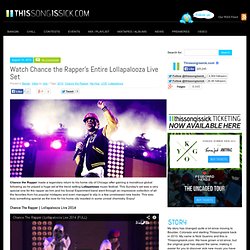 T Freestyle apart of a new series called #SWAVESESSION with Tory going in over tracks. Fresh New Tracks. Hang cousin's best of hang duo 2009.
Dubstep
---