Droid
How to manually partition your SD card for Android Apps2SD. Update: You might also want to check out the Amon_RA recovery image which will automatically partition your SD card.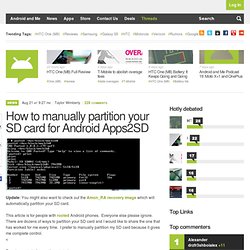 This article is for people with rooted Android phones. Everyone else please ignore. There are dozens of ways to partition your SD card and I would like to share the one that has worked for me every time. Debug Bridge. Android Debug Bridge (adb) is a versatile command line tool that lets you communicate with an emulator instance or connected Android-powered device.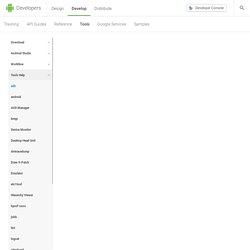 It is a client-server program that includes three components: A client, which runs on your development machine. What Is ADB And How To Install It With Android SDK. When it comes to Android modding, most novice users are confused or left wondering by reference over reference to a certain "adb".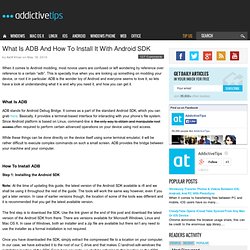 This is specially true when you are looking up something on modding your device, or root it in particular. ADB is the wonder toy of Android and everyone seems to love it, so lets have a look at understanding what it is and why you need it, and how you can get it. What is ADB ADB stands for Android Debug Bridge. CompleteGuideToADW - adw-launcher-android - Complete guide to ADW.Launcher. - Customized Home replacement app for android devices.
Disclaimer: This is a work in progress, newb(n00b) to wiki format, please be patient.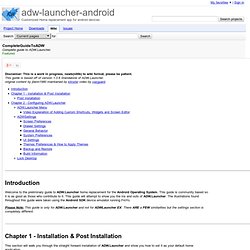 This guide is based off of version 1.3.6 Standalone of ADW.Launcher. original content by jbenn1980 maintained by klinster video by vazguard. Welcome to the preliminary guide to ADW.Launcher home replacement for the Android Operating System. This guide is community based so it is as good as those who contribute to it. This guide will attempt to show you the ins and outs of ADW.Launcher. CM7-APOCALYPSE-FINAL [09.07.12] [FireKernel OC] Changelog for APOCALYPSE FINAL - 09.07.2012 Download via Mediafire (.rar file includes rom and layouts - do a full wipe/format all, mount data and flash)Download via 4shared.
[Guide] REAL guide for FULL Apps2SD using Clockwork. SD card partitioning - XDA-Developers. This page is meant to help you with easy partitioning the SD card to create: ext2 partition (for android app2sd and other tricks) swap partition (for android swap creation) ROM Manager and some recoveries, eg ClockworkMod_Recovery or 4EXT, can partition SD cards. using MiniTool Partition Wizard Home Edition Simplest way is to use "MiniTool Partition Wizard Home Edition" from This tool is compatible with Windows 2000/XP/Vista & Windows 7.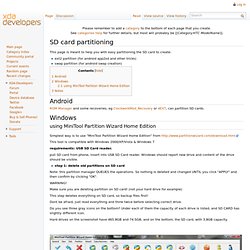 How to setup a2sd or apps2sd. Since there isn't a real nice easy to follow guide out there, this how to has been a long time coming.
I've done a ton of research and this guide will help you get Darktremor a2sd set up properly and save you a ton of aggravation. A few disclaimers and warnings before we get started, we here at The Root of all EVO are not to be held responsible for any lost data or turning your phone into a brick. Top Android Apps Every Rooted User Should Know About, Part 3: Apps 17-25. This is the third iteration in our 'Top Android Apps Every Rooted User Should Know About' series.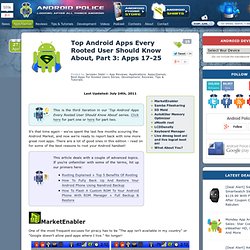 Click here for part one or here for part two. It's that time again - we've spent the last few months scouring the Android Market, and now we're ready to report back with nine more great root apps. How to Choose the Right Android ROM for You. How To Backup and Restore Your Android Phone with Titanium Backup.
If you want to get serious about backing up your Android phone, including everything from system app data to saved Wi-Fi nodes, Titanium Backup can help.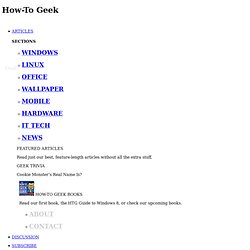 Read on to learn how to backup your Android phone from A to Z. Why Bother With a Third Party Backup Application? Android phones already come with some handy backup features; anyone who has purchased a new Android phone and plugged in the Google Account login they were using on their previous Android phone has surely been impressed with the ease in which their old contacts appeared. Newer versions of Android (2.2+) even have some extra backup features like the ability to backup your wallpaper and some applications (if the developer allows it). .APK install - An online tool for installing Android Package .apk program files on your Android device.
---