Things To Try
Your source of daily updated funny pictures and gifs. - StumbleUpon. Danube Waltz River Cruises - Passau to Budapest - 2012 Cruise Itinerary. Funniest and most insane pictures - Humli.com - StumbleUpon. The Joy of Home - Janna's Weblog & Blog Archive & Princess... Princess Anne Braids with Bun or Erica Berge's Fail-proof Method for Inspiring Hair Envy in Dexterity-Challenged Older Siblings Note: To create the Princess Anne with bun, you truly ought first to master French-braiding your own hair.
Detailed instructions and photos can be found here . StumbleUpon. Thanks & Improv Everywhere. - How To Do Stuff. The first step into making the hollow book is to select a book.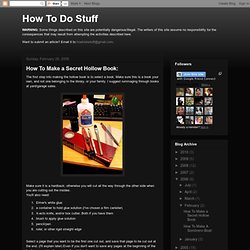 Make sure this is a book your own, and not one belonging to the library, or your family. I suggest rummaging through books at yard/garage sales. Stick-Twist.jpg from whoorl.com. Update On The 'S' French Braid Updo: Step By Step How-to. I am flattered that the response is so great on the French Braid Updo.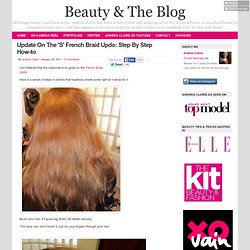 Here is a series of steps in photos that hopefully sheds some light on how to do it. Brush your hair. If it goes big, that's OK! Lockpicking - How to Pick a Lock - How to Open a Door. Sexiest key-chain accessory: USB flash drive (like this $170 crystal-studded doozy by Philips & Swarovski) "Active Crystals" $170 swarovski.com Photo Credit: Ben Goldstein/Studio D If you've ever found yourself breaking into your own home through the bathroom window, you've probably wished you knew how to pick a lock, effortlessly MacGyvering a piece of lint into a lock-picking device.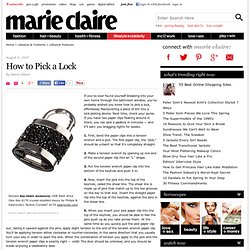 Next time, check your purse. How to make skittles vodka. BLOG. Feb 11 This is my newest obsession – newspaper fingernails!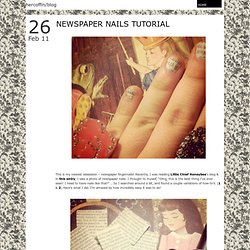 Recently, I was reading Little Chief Honeybee's blog & in this entry, I saw a photo of newspaper nails. Learn How To Hack Those Electronic Road Signs&8230; It's Really... How to French Braid Your Hair. You are here:Home → Learn to Braid Your Hair → French Braid I have long hair, and have been French braiding my hair for a long time.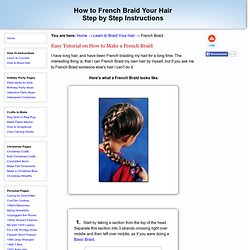 The interesting thing is, that I can French Braid my own hair by myself, but if you ask me to French Braid someone else's hair I can't do it. Here's what a French Braid looks like. 1. Start by taking a section from the top of the head. Funny lol pictures.
---