Advertising
Semcasting: Audience Targeting for Advertisers. Publications Behavioral Insider. OTT, Pay-TV Homes Would Cancel Service, Buy Aereo, Study Says Here's another reason that TV broadcast networks are trying so hard to stop Aereo: A new study reveals that many U.S. viewers would considering buying it.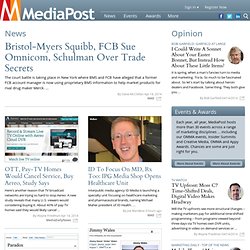 About 40% of pay-TV homes said they would likely cancel ... Boost your online advertising revenue with semantic advertising. Market research & statistics: Internet marketing, advertisin. iSense: Home. How to Get Twitter Followers: The Definitive Guide " The Me. This article provides an in-depth look at the major tricks and techniques for gaining Twitter followers.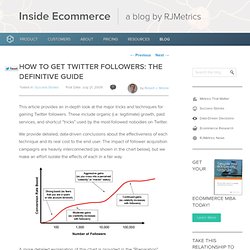 These include organic (i.e. legitimate) growth, paid services, and shortcut "tricks" used by the most-followed nobodies on Twitter. We provide detailed, data-driven conclusions about the effectiveness of each technique and its real cost to the end user.
---