Cookies
Healthified Homemade Snickerdoodles recipe from Live Better America. S'mores Cookies. These cookies are every bit as delicious as they look.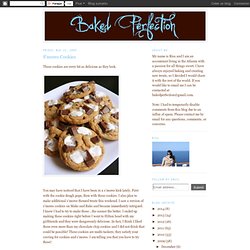 You may have noticed that I have been in a s'mores kick lately. First with the cookie dough pops, then with these cookies. I also plan to make additional s'mores themed treats this weekend. I saw a version of s'mores cookies on Make and Bake and became immediately intrigued. Mocha Swirl Cookies. Sometimes you just need a cookie.And the occasional fairy tale.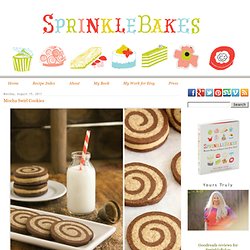 This past weekend I spent time with both. As a collector of the old sort of fairy tales, I can tell you they have a definite adult edge. Most aimed to teach children the consequences of bad behavior with scare tactics and not-so-happy endings. S'mores Cookies. Cinco de Mayo piñata cookies. Video how-to: Pinata Cookies Ingredients: 1 cup sugar1 cup powdered sugar1 cup butter1 cup vegetable oil2 eggs1 teaspoon cream of tartar1 teaspoon salt 1 teaspoon almond extract1 teaspoon baking soda5 cups flour1 tablespoon vanillaMini M&M candies1/2 cup powdered sugar (frosting)2 teaspoons milk (frosting) Directions to make piñata sugar cookies: Cream sugars with butter.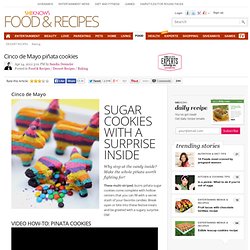 Chocolate Chip Truffle Bars Recipe. Chocolate Heart Peanut Butter Cookies Recipe. Chocolate-Dipped Heart Cookies Recipe. Fiesta Fudge Cookies Recipe.
---