Cookies
Healthified Homemade Snickerdoodles recipe from Live Better America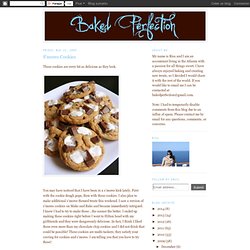 These cookies are every bit as delicious as they look.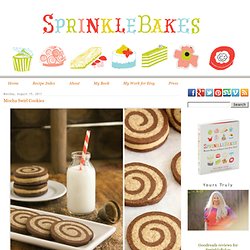 Sometimes you just need a cookie.And the occasional fairy tale.
Mocha Swirl Cookies
I love exploring new trails, taking a dip in the lake and roasting marshmallows over a campfire at night while telling stories. Of course, I especially love "camping" food, like hot dogs, hamburgers and the quintessential dessert, s'mores. I rarely go a trip without them. Sometimes it's nice to mix things up a bit. I do love me some traditional s'mores, with a warm, golden brown marshmallow melted between a chunk of chocolate and two sweet graham crackers. But it can get a little cumbersome assembling them in the dark (we've had many perfectly roasted marshmallows meet their demise by falling to the ground or into the fire pit).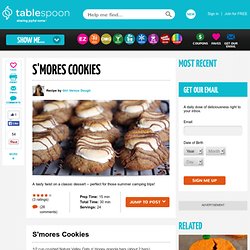 S'mores Cookies
Video how-to: Pinata Cookies Ingredients: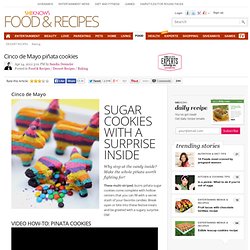 Chocolate Chip Truffle Bars Recipe
Chocolate Heart Peanut Butter Cookies Recipe
Chocolate-Dipped Heart Cookies Recipe
Fiesta Fudge Cookies Recipe