Wordpress Plugins
Media Search
PART 02 | Wordpress Plugins
PART 01 | Wordpress Plugins
base64_decode PHP Decoder
Sécuriser et nettoyer votre thème Wordpress des virus |WP Thèmes Wordpress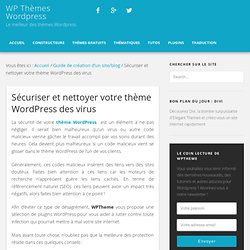 La sécurité de votre thème WordPress est un élément à ne pas négliger. Il serait bien malheureux qu'un virus ou autre code malicieux vienne gâcher le travail accompli par vos soins durant des heures.
5,194 Scripts and Snippets from $1
PHP Scripts, WordPress Plugins, HTML5, jQuery, and CSS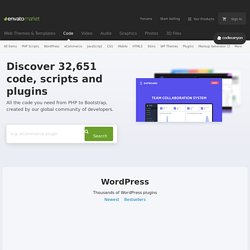 Blogging with WordPress is great, and these applications make it even better by giving you more ways to post. Whether you're blogging from your desktop or on the go, make sure to check out these other ways to post to your WordPress blog. WordPress for iOS WordPress for iOS is the app that lets you write posts, upload photos, edit pages, and manage comments on your blog from your iPhone, iPad, or iPod touch. With support for both WordPress.com and self-hosted WordPress (2.92 or higher), users of all experience levels can get going in seconds.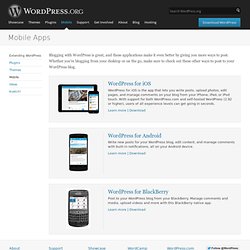 Mobile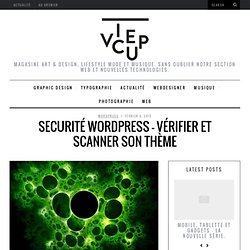 Securité wordpress - Vérifier et scanner son thème - VICEUP
Vous êtes nombreux à utiliser les thèmes gratuits pour WordPress. Les thèmes gratuits regorgent sur internet, vous pouvez en trouver pour tout les goûts. Les thèmes qui sont mis à disposition sur le site mère WordPress.org sont en toute logique vérifié. Je vous invite tout de même à prendre vos précautions.
Popular WordPress Files