TERRE | WEBSITES | INFOS
© HowStuffWorksIce sheet coverage during the last ice age Excerpts:
US Navy Physicist warns of possibly 'several decades of crushing cold temperatures and global famine' -- Earth Changes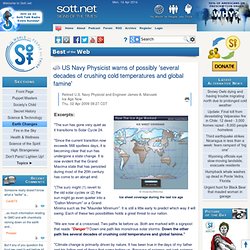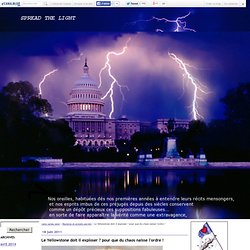 Le Yellowstone doit il exploser ? pour que du chaos naisse l'ordre !
traduction de l'anglais si vous avez une meilleure traduction merci d'avance....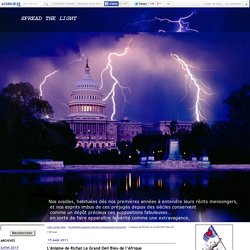 L'énigme de Richat Le Grand Oeil Bleu de l'Afrique
Le Grand Oeil Bleu de l'Afrique en Mauritanie, visible depuis l'espace, n'est pas un cratère de météorite comme l'a laissé croire sa forme et ses cercles concentriques typique des impactes de météores.
Mise à jour 07/06/11 :
Collection d'images de gouffres géants sur la planète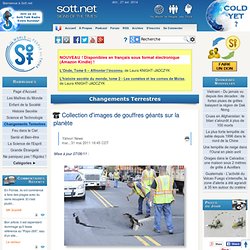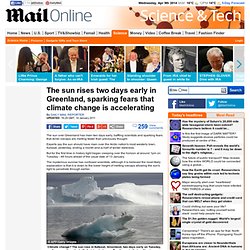 By Daily Mail Reporter UPDATED: 16:29 GMT, 14 January 2011 The sun over Greenland has risen two days early, baffling scientists and sparking fears that Arctic icecaps are melting faster than previously thought.
Le soleil se lève deux jours plus tôt au Groenland, suscitant des craintes que le changement climatique s'accélère
View full sizeBruce Ely/The Oregonian/2010View of Mount St. Helens from the north side at Johnston Ridge after sunset.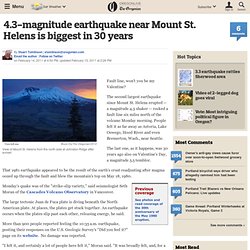 tremblement de terre de magnitude 4,3-près du mont St. Helens est le plus grand en 30 ans
According to recent estimates, the earthquake that hit China on Monday could leave 10,000 people dead. Web users are saying that the catastrophe could have been avoided, if only they had listened to the toads.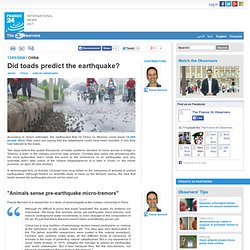 Avez-crapauds prévoir le tremblement de terre?
WDSS-II: KTLX WSR-88D
What's New The latest version of Volcweb was launched December 20, 2013. Based on feedback from our users (you), we have made the following adjustments: Auto-refresh: The webpage now automatically refreshes when the page has been inactive for 10 minutes.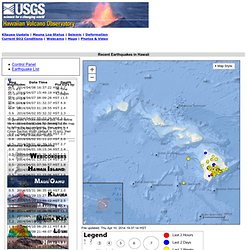 Tremblements de terre récents dans Hawai `i - Index des cartes
Recent Helicorder Displays From
L'Université de l'Utah
New Madrid Zone sismique - cartes de l'activité séisme passé
Earthquake lights Earthquake lights have been seen since ancient times. 1811-12 New Madrid quake eyewitnesses saw them possibly from as far away as Savannah GA. They were first photographed in 1968 in Japan.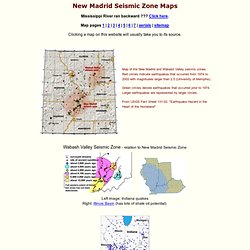 NetQuakes: Station NQ079_NM_01
Mont Fuji webcams - GOandROAM
Le dernier mois d'événements situés par Séismes Canada
Carte interactive des tremblements de terre
Hawaii Data Clearinghouse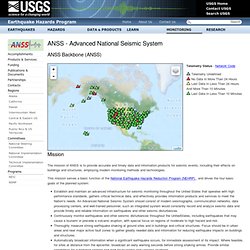 ANSS Backbone (ANSS)
ANSS - Advanced System sismique national
Earthquake Hazards Program
Skarphedinn Thrainsson volcano pictures capture volatile majesty up close
By Daily Mail Reporter UPDATED: 14:12 GMT, 17 May 2011