SPACE WEATHER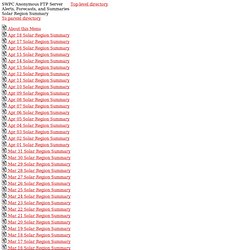 SWPC Anonymous FTP Server Alerts, Forecasts, and Summaries Solar Region Summary
SRS
events
SWPC Anonymous FTP Viewer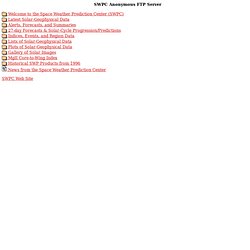 SWPC Anonymous FTP Server
SWPC Anonymous FTP Server Latest Solar-Geophysical Data Top-level directory About the Latest Solar-Geophysical Data Menu
latest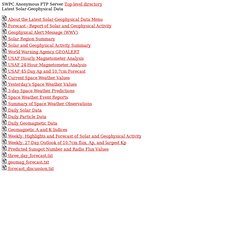 NWS Space Weather Prediction Center
The Satellite Environment Plot combines satellite and ground-based data to provide an overview of the current geosynchronous satellite environment.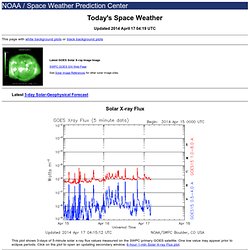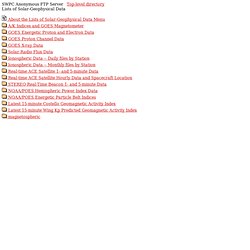 SWPC Anonymous FTP Server Lists of Solar-Geophysical Data Top-level directory
lists
NESDIS/NGDC/STP,Boulder-Solar and Terrestrial Physics Data Home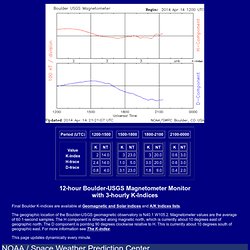 Final Boulder K-indices are available at Geomagnetic and Solar indices and A/K Indices lists .
12-hour Boulder Magnetometer Monitor
Real-time and Near-real-time Solar Image Sites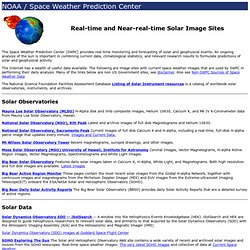 NOAA / Space Weather Prediction Center The Space Weather Prediction Center (SWPC) provides real-time monitoring and forecasting of solar and geophysical events.
Space Weather Alerts from SWPC
Champ magnétique terrestre