Pole Shift
Shift in magnetic north pole affects... Tampa airport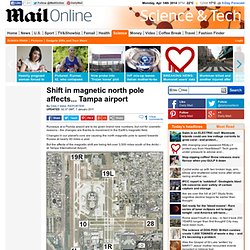 By Daily Mail Reporter UPDATED: 02:37 GMT, 7 January 2011 Runways at a Florida airport are to be given brand new numbers, but not for cosmetic reasons - the changes are thanks to movement in the Earth's magnetic field. Changes in our planet's core are causing the north magnetic pole to speed towards Russia at nearly 40 miles a year.
POLE SHIFT 2011 CONFIRMED (must watch!) HD
Magnétique provoquant des changements polaires massive superstorms mondiale | Helium.com «Une collection de Selves
Magnetic polar shifts causing massive global superstorms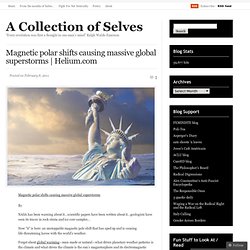 Pole Shift - Animals Die Off From Poles Shifting ???
Pole Shift Causing Global Super Storms & Severe Weather - 2011 - 2012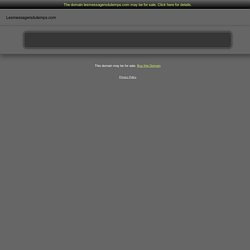 Les Messagers du Temps 2012 Les énergies inverséesLes calendriers MayasL'INVERSION du CHAMP MAGNÉTIQUE de la TERREA quoi devons-nous nous attendre !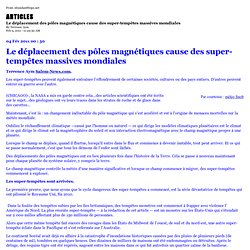 From AbundantHope.net
Le déplacement des pôles magnétiques cause des super-tempêtes massives mondiales
basculement des poles
1-Qu'est-ce-que le champ magnétique terrestre?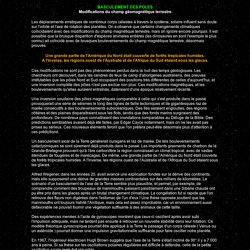 NASA has been warning about it…scientific papers have been written about it…geologists have seen its traces in rock strata and ice core samples… Now "it" is here: an unstoppable magnetic pole shift that has sped up and is causing life-threatening havoc with the world's weather. Forget about global warming—man-made or natural—what drives planetary weather patterns is the climate and what drives the climate is the sun's magnetosphere and its electromagnetic interaction with a planet's own magnetic field. When the field shifts, when it fluctuates, when it goes into flux and begins to become unstable anything can happen.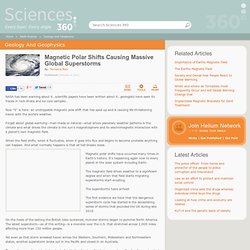 RTBF : Pôle magnétique, la Terre perd le nord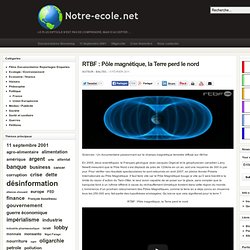 Auteur : – 5 février 2011
Pôle magnétique : la Terre perd le nord :: Вы смотрите канал: hardcore_spirit :: :: Видео на RuTube -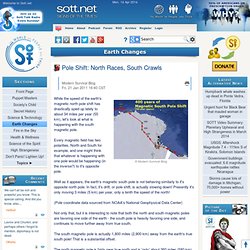 Pole Shift: North Races, South Crawls -- Earth Changes
While the speed of the earth's magnetic north pole shift has drastically sped up lately to about 34 miles per year (55 km), let's look at what is happening with the south magnetic pole. Every magnetic field has two polarities, North and South for example, and one might think that whatever is happening with one pole would be happening (in the inverse?) to it's opposite pole.