Partage Savoir | JANVIER | 2012
Si tout se passe bien, vous devriez bientôt pouvoir adjoindre à votre chauffage central actuel un dispositif révolutionnaire de 400 à 500 dollars / euros vous permettant de chauffer votre maison avec une simple cartouche recyclable à base de poudre de nickel, pour moins de 20 dollars/euros par an. Jusqu'il y a peu le prix du dispositif avait été estimé à 4000 dollars. Grâce à la volonté de son concepteur, l'ingénieur Andrea Rossi (1950), au partenariat industriel avec National Instruments aux Etats-Unis, et une fabrication hautement automatisée, le prix a été divisé par dix, de façon à couper l'herbe sous le pied des copies par retro-engineering qui ne manqueront pas d'apparaître une fois le système lancé à grande échelle.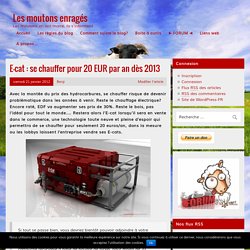 LE POUVOIR SECRET - ECHELON
Planetes et climats 2012
MANIF LA POLICE SE DEGUISE EN CASSEUR
Mélenchon - Les médias fabriquent la mode Lepen - 12/01/2012 -Paroles et actes - France 2
Have you heard of the trillion dollar lawsuit filed November 23, 2011 in New York City? Of course you haven't. It could potentially expose vast corruption by the very people who control the corporate news media.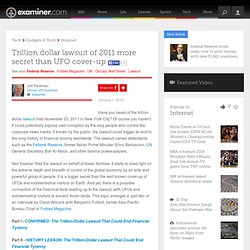 Trillion dollar de procès secrets 2011, plus de dissimulation sur les ovnis - Denver ovni
Antigravity, free energy - Russians confirm Searl Effect! pa
Smartphones : espion personnel
Terroristes Sionistes de la LDJ pris en Flagrant Délit de Violences
Le Photon Belt Alcyone Saga
by Shirley Kemp from EyeOfTheCyclone Website