ESPACE | WEBSITES | INFOS
Une gigantesque tempête observée en profondeur sur Saturne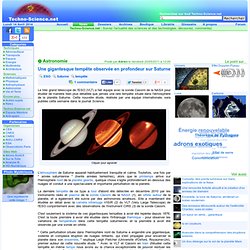 Le très grand télescope de l'ESO (VLT) a fait équipe avec la sonde Cassini de la NASA pour étudier de manière bien plus détaillée que jamais une rare tempête située dans l'atmosphère de la planète Saturne.
This spectacular "blue marble" image is the most detailed true-color image of the entire Earth to date. Using a collection of satellite-based observations, scientists and visualizers stitched together months of observations of the land surface, oceans, sea ice, and clouds into a seamless, true-color mosaic of every square kilometer (.386 square mile) of our planet.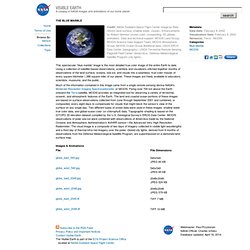 Visible Earth: The Blue Marble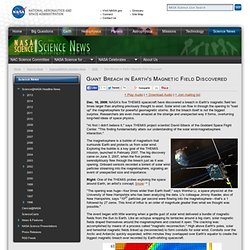 + Play Audio | + Download Audio | + Join mailing list
Giant Breach in Earth's Magnetic Field Discovered
La NASA a réussi à courber l'espace temps - wikistrike.over-blog.com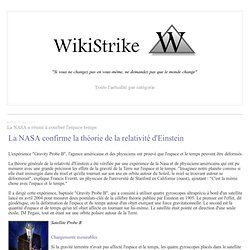 Mardi 31 mai 2011 2 31 /05 /Mai /2011 12:54 La NASA confirme la théorie de la relativité d'Einstein L'expérience "Gravity Probe B", l'agence américaine et des physiciens ont prouvé que l'espace et le temps peuvent être déformés.
A new study from the National Academy of Sciences outlines grim possibilities on Earth for a worst-case scenario solar storm. Damage to power grids and other communications systems could be catastrophic, the scientists conclude, with effects leading to a potential loss of governmental control of the situation. The prediction is based in part on a major solar storm in 1859
Puissante tempête solaire pourrait fermer des États-Unis pendant des mois - Nouvelles Science | Science & Technologie | Nouvelles technologies - FOXNews.com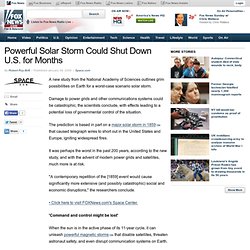 2MRS is now finished and public! The final survey is 97.6% complete to a limiting magnitude of K=11.75 over 91% of the sky, and contains almost 45,000 galaxies.
The 2MASS Redshift Survey at CfA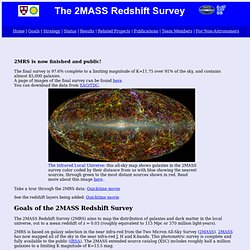 Shattered Expectations: Ultrabright Supernovae Defy Explanation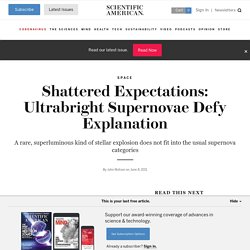 Space::News::June 8, 2011:: ::Email::Print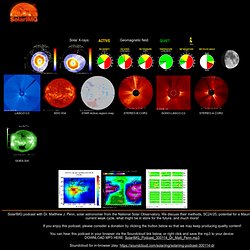 Feeling generous? Donate today to help us cover out of pocket costs and ensure we keep the site ad-free! GOES Comp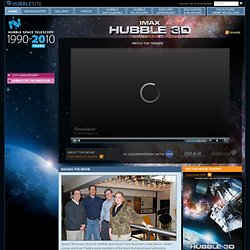 IMAX: Hubble 3D
Space Telescope Science Institute specialists Frank Summers, Greg Bacon, Zoltan Levay, and Lisa Frattare were members of the team that developed astronomy visualizations for the "Hubble 3D" IMAX movie.