Cosmologie
2012 Mystery Solved ( ELENIN is HERE) « END GAME TIMES
i 60 Votes This paper may give the answers to the 2012 Mystery and others. Most of the dots have been connected and are backed up herein. Could this be is the real deal?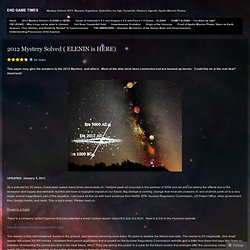 Notre galaxie survivra t'elle? - une vidéo High-tech et Science
TheUniverse
L'Univers Électrique
Les cosmologies alternatives
Les cosmologies alternatives Le modèle plasma L'univers plasma ou électromagnétique de Hannes Alfvén[7] part du principe que la gravité n'est pas la seule force dominante de l'univers, régissant tant la théorie du Big Bang que le taux d'expansion de l'Univers.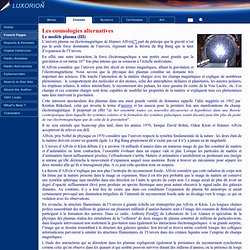 THUNDERBOLTS OF THE GODS
Cosmos
Plasma Cosmology .net