Web Sémantique
I was wondering if I can develop and app using DBPedia as well as JQuery ajax.
DBPedia and JQuery
Infomous est un outil permettant de générer des cartographies sémantiques de recherches sur Twitter, de résultats de flux RSS ou tout simplement d'une page web que l'on souhaite explorer.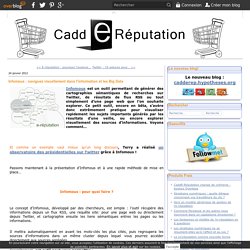 IOS Press - Journal Issue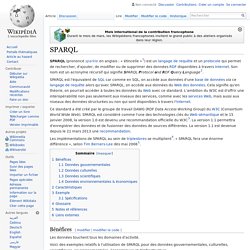 Un article de Wikipédia, l'encyclopédie libre.
SPARQLer
Contact: Olivier Corby, INRIA
KGRAM
By shivkumarganesh on November 18, 2011 In this post I have made a gist of all the available semantic web technologies related to different technology domain so that most of the developers can have a taste of what is available out there. Check out the one that you like the most and leave a review about them.
Tools for Intelligent Web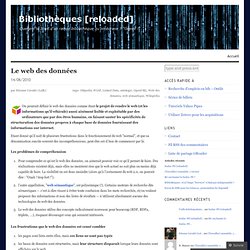 On pourrait définir le web des données comme étant le projet de rendre le web (et les informations qu'il véhicule) aussi aisément lisible et exploitable par des ordinateurs que par des êtres humains, en faisant sauter les spécificités de structuration des données propres à chaque base de données fournissant des informations sur internet. Etant donné qu'il naît de plusieurs frustrations dans le fonctionnement du web "normal", et que sa dénomination suscite souvent des incompréhensions, peut-être est-il bon de commencer par là.
contenu en cours de création/modification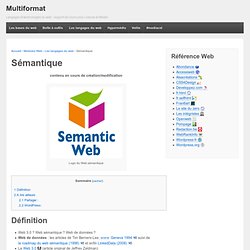 Sémantique + Multiformat
Une introduction au web de données
There was an official announcement, as well as some references, on the fact that the structure of data related work has changed at W3C.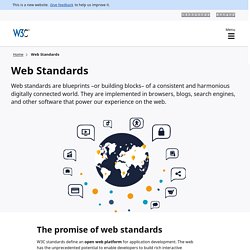 #ebookfriday, 6 | un septembre numérique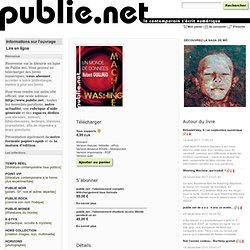 Hubert Guillaud | Un monde de données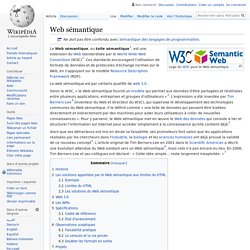 Un article de Wikipédia, l'encyclopédie libre.
Un article de Wikipédia, l'encyclopédie libre. Pour les articles homonymes, voir OWL. Le langage OWL est basé sur la recherche effectuée dans le domaine de la logique de description.
Recommandation du W3C du 10 février 2004
Pellet is an OWL 2 reasoner. Pellet provides standard and cutting-edge reasoning services for OWL ontologies.
Pellet: OWL 2 Reasoner for Java
African Bull Frog ant crusher
swoop - Semantic Web Ontology Editor
Stocker une ontologie
J'ai déjà parlé de la confusion entre les logiques fermées et les logiques ouvertes sur lesquelles reposent les ontologies. Il faut y ajouter celle fréquemment faite entre XML (arbre) et OWL (graphe).
Un article de Wikipédia, l'encyclopédie libre. Par analogie, le terme est repris en informatique et en science de l'information, où une ontologie est l'ensemble structuré des termes et concepts représentant le sens d'un champ d'informations, que ce soit par les métadonnées d'un espace de noms, ou les éléments d'un domaine de connaissances.
RDF Schema
Semantic MediaWiki Plus