Transliteracy
"reading and web 2.0" and "two librarians" and "blog"
A Web 2.0 Class: Students Learn 21st Century Skills, Collaboration, and Digital Citizenship
Christopher Columbus was wrong when he reported to the King and Queen that the world is round. In fact, the world is flat and so are many of our classrooms in this great nation. For years, students learned within the parameters of a building, which then separated them into rooms.
Digital Ethnography » Blog Archive » A Vision of Students Today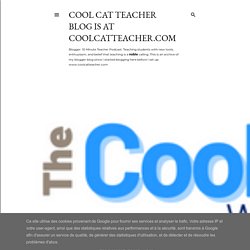 It is official, I'm moving from Blogger to Wordpress. It has taken almost 4 months but it is as ready as it is going to get. I've powered up the wordpress over at coolcatteacher.com and made the jump from weebly.
Reader (399)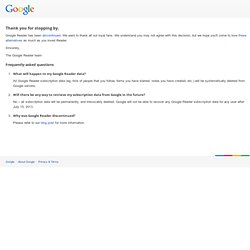 Google Reader has been discontinued. We want to thank all our loyal fans. We understand you may not agree with this decision, but we hope you'll come to love these alternatives as much as you loved Reader. Sincerely, The Google Reader team Frequently-asked questions
(Cross posted at the ASCD Whole Child Blog, here is a snip from my new book, co-authored with Rob Manabelli, which comes out in May.) Seventh/eighth grade teacher Clarence Fisher has an interesting way of describing his classroom up in Snow Lake, Manitoba. As he tells it, it has "thin walls," meaning that despite being eight hours north of the nearest metropolitan airport, his students are getting out into the world on a regular basis, using the Web to connect and collaborate with students in far flung places from around the globe. The name of Clarence's blog, "Remote Access," sums up nicely the opportunities that his students have in their networked classroom. "Learning is only as powerful as the network it occurs in," Clarence says. "No doubt, there is still value in the learning that occurs between teachers and students in classrooms.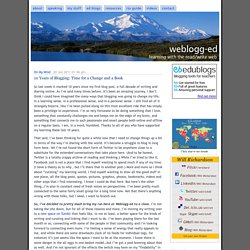 Cohmetrix - Home
Next workshop runs 6 - 31 January 2014 Building and maintaining successful online communities takes time and effort. In this workshop we look at the importance of planning your community, different ways of launching it, and after the first flush of enthusiasm, making sure it remains dynamic and vibrant. Suitable for anyone who wants to run an online community.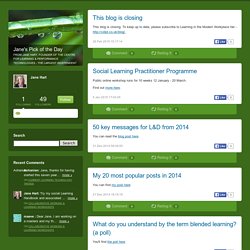 Libraries and Transliteracy
Libraries and Transliteracy
This past week I was fortunate enough to attend the Minnesota Library Association's Academic and Research Library Day (MN ARLD Day). I was invited to deliver the keynote address on the topic of transliteracy and I'd say it went fairly well. Granted, I was incredibly nervous and I forgot my "script" once or twice, which is unusual. Still, it was a good crowd and I really appreciate the opportunity.