Instructional Resource Sites
Introduction
1. Students learn isolated skills and knowledge, starting with the simple building blocks of a particular topic and then building to more complex ideas. While this appeals to common sense (think of the efficiency of a automobile assembly line), the problem with this approach is the removal of any context to the learning, making deep understanding of the content less likely.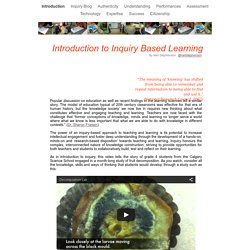 Teacher Training Videos now on YOUTUBE You can now find many of the most popular teacher training videos on YOUTUBE. TeacherTrainingVideos is now on youTube Teacher Training Videos wins third award for online training courses Russell's 'WEBWATCHER' articles in the English Language Teaching Professional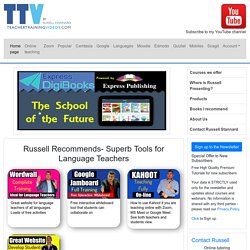 Free online tutorials for learning to use technology and ict in education
Add your voice to presentations, share online, and track viewing
Welcome // | Bamboo DiRT
Try Respondo! → ← Back to Byrdseed.com The Differentiator
The Differentiator
kdmcBerkeley
Educational Technology and Mobile Learning
This is Me · 7. Digitally Ready and This Is Me in the wild
People and places we know about who are re-using the materials we have presented here. Please feel free to let us know on the comments page if you are making use of the materials we provide. ReadyToResearch - a collaboration between The Open University, HEFCE, Mimas, the University of Leicester and The University of Nottingham provides Open Education Resources for research students. University of Victoria, Canada, re-uses the This Is Me materials in their advice for students on "Managing your digital identity" Florizel Media, a communications company, has a gues post from Professor Shirley Williams on Digital Identity. University of Leicester Careers Service uses a This Is Me leaflet to help raise student awareness of Digital Identity issues.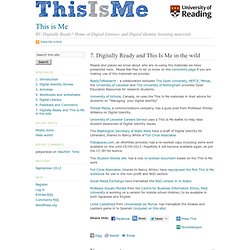 activitytypes - home
Google
For the 100 days following April 7, people around the globe will be marking the 20th anniversary of the genocide in Rwanda, which killed as many as one million people. Through a project called Kwibuka20 (Remember20), Rwandans have asked "the world to come together to support the survivors of the genocide, and to ensure that such an atrocity can never happen again – in Rwanda or elsewhere." In this activity, students learn about and consider the lessons from Rwanda's remarkable efforts to achieve peace and reconciliation in the two decades since the genocide.
Teachable Moment - High school activities, lesson plans, teaching ideas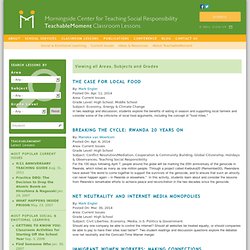 Watch Free Documentaries Online | Documentary-Log.com
Essay #2 Infographic | Digital Writing and Research Lab
ClassTools.net: Create interactive flash tools / games for education
Worldmapper is a collection of world maps, where territories are re-sized on each map according to the subject of interest. There are now nearly 700 maps. Maps 1-366 are also available as PDF posters. Use the menu above to find a map of interest.
Worldmapper: The world as you've never seen it before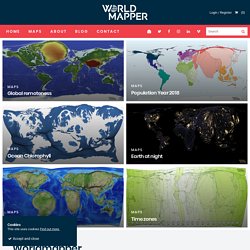 MyStickies, Sticky Notes for the Web
MyStickies lets you save the web for later To put it simply, MyStickies allows you to place little yellow squares of digital paper anywhere and everywhere you feel like in the whole wide web. Along with the ability to put sticky notes on webpages mystickies offers a powerful interface to browse, search, sort, edit and generally have a wonderfull time with your sticky notes from any computer that has internet access. Goodbye to Bookmarks? MyStickies is like bookmarks on steroids. While bookmarks store the title of a webpage and its link, they do little to help you find what was important about the page and why exactly you chose to mark it.
Visual humour
PhotoPeach
Hector's World™ stories
StoryJumper: publish your own children's book.
Power League | Home
Take part in these leagues now: Important Inventions League Discuss and debate what might be the most important invention in the world - ever New School League Your school is being redesigned - what are the most important factors to consider? World Power League
Home
WordSift - Visualize Text
Block Posters - Create large wall posters from any image for free!
Cool Websites - 21st Century School Teacher
Character Collage | Literature and Media
ALTEC
High School eLearning
At the end of 2011 I had left my position as e-Learning Director at Wellington College and during 2012 worked as an e-Learning consultant and trainer to a number of schools and e-Learning PD clusters around New Zealand. It was a stimulating year where , having visiting a range of schools, I have been able to observe how different schools have faces similar challenges and adopted a range of approaches to enhance their e-Learning capabilities to advance teaching and learning. This has been informative for me having only taught at the one school during my teaching career until now. Another thing this year has illuminated for me is that I do miss the classroom and the community of the school environment.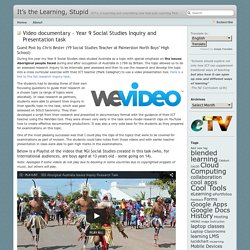 Applied Tech Online
Resources for Learning Foreign Language and Culture
BluestockingCentral - AP English Voice Lessons
Trackable Dynamic QR Codes - TrakQR
QR Codes - Made Easy Our dynamic QR codes give you the ability to extend the length of any advertising campaign. Instead of re-printing or re-designing each ad with a new QR code, you can now just change the destination!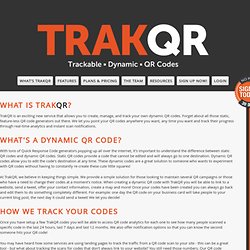 Welcome to Flubaroo
TodaysMeet
I am making my way through John Updike's The Early Stories. The book has been patiently waiting its turn on my To Read book carousel, its very heft causing me to turn right by it several times in favor of something smaller, something less demanding of my fully engaged attention. Reading a writer like Updike, a writer for whom language is more than a transparent covering on the "reality" it evokes, always requires one's willing attention, or there's no point in reading him at all. To make your way through 103 stories and 828 pages of Updike, however, makes one hesitate before finally summoning the commitment to go ahead with it. I have read many of these stories before, but Updike has re-arranged them in the way in which he presumably now wants them to be read, the arrangement that will convey most felicitously what they have to offer us.
Updike (The Reading Experience)
Media Literacy Clearinghouse: Resources for K-12 Educators
Academics
Pro
Technology Integration Matrix
teachweb2 - home
TemplarsofTechnology - English-Speech-Theatre