Volcano
NOVA | Volcano's Deadly Warning
Volcanoes Online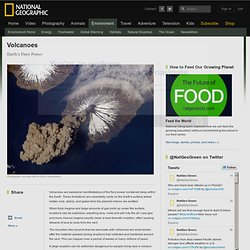 Volcanoes are awesome manifestations of the fiery power contained deep within the Earth.
National Geographic: Eye in the Sky--Volcanoes
Volcanoes - Introduction
Today, there are many active volcanoes worldwide. Is there anything we can do to predict how and when they will erupt? As the world's population grows, more and more people are living in potentially dangerous volcanic areas.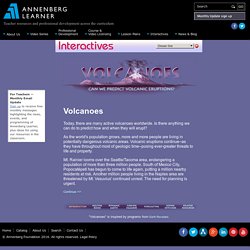 Volcano Live, John Seach
Volcano Field Trip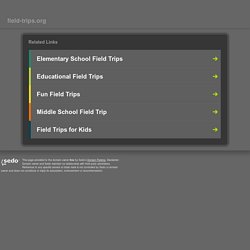 Volcanoes can be exciting and dangerous. They are also educational since they tell us a lot about the earth and even other planets.
Terrestrial Volcanoes By turns hot embers from her entrails fly, And flakes of mountain flame that arch the sky.-Virgil's Aeneid
Terrestrial Volcanoes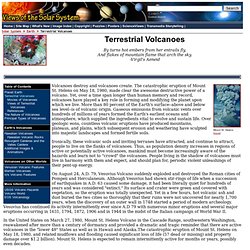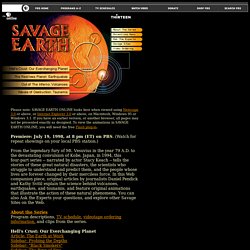 Please note: SAVAGE EARTH ONLINE looks best when viewed using Netscape 3.0 or above, or Internet Explorer 3.0 or above, on Macintosh, Windows 95 or Windows 3.1.
SAVAGE EARTH Online
A Study of Plate Tectonics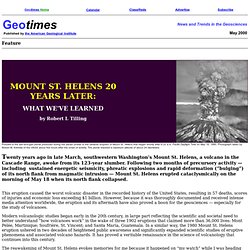 Mount St Helens
Feature
Seismogram from station CPW, 112 km (70 mi) northwest of Mount St.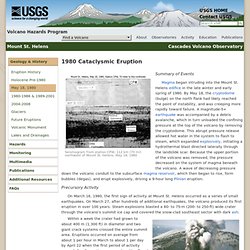 Mount St. Helens - May 18, 1980
Mount St. Helens National Volcanic Monument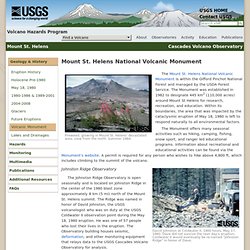 Fireweed, growing in Mount St.
A website to report research on Earth's largest volcano.
Mauna Loa, Decade Volcano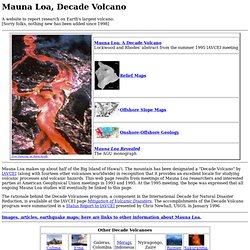 Mount Saint Helens
Cascades Volcano Observatory (CVO)
By Lexi Krock Posted 11.12.02 NOVA What's the difference between lava and magma?
NOVA | Volcano's Deadly Warning | Anatomy of a Volcano | PB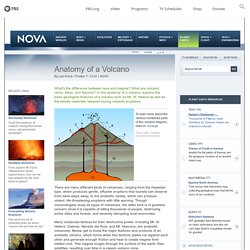 The 3 basic rock types
Ask GeoMan...