Shakespeare
The Tempest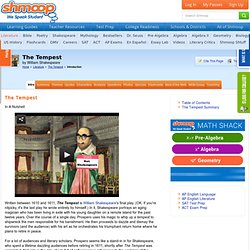 Written between 1610 and 1611, The Tempest is William Shakespeare's final play.
Magazine | How well did Shakespeare know history?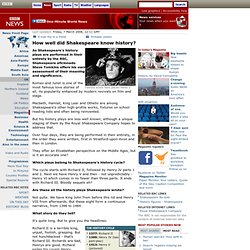 As Shakespeare's history plays are performed in their entirety by the RSC, Shakespeare aficionado Steve Tomkins offers his own assessment of their meaning and significance.
Shakespeare Insult Kit Combine one word from each of the three columns below, prefaced with "Thou":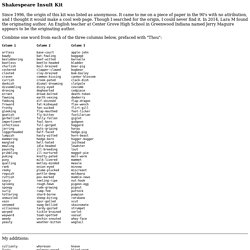 Girl meets boy.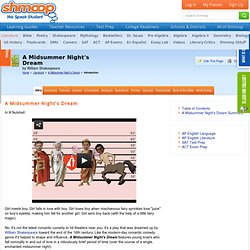 A Midsummer Nights Dream
-Folger Shakespeare Library