GCSE
Standard Grade Geography
GeoResources - Geography website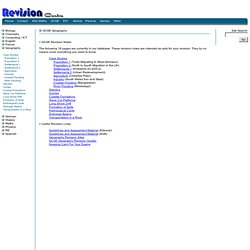 Revision Centre - GCSE Geography Revision Notes and Resources
> GCSE Revision Notes The following 18 pages are currently in our database. These revision notes are intended as aids for your revision.
Revision 1-2-3
GCSE Geography Revision
GCSE Bitesize - Religious Studies
GCSE Revision - Menu Page
GCSE Biology Revision
Online flashcards are a great way to study! Cram is your number one online educational resource. We have a wide selection of flashcards for you to study, memorize, test yourself on, and more. Learn a foreign language, practice your multiplication table or prepare for your MCAT by memorizing every bone in the body. Whatever it is you want to learn, Cram has you covered. Flashcards are effective because they are founded on the principles of rote and memorization.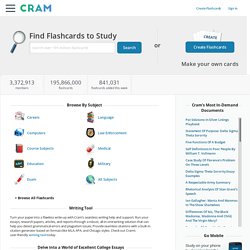 Acoustics and Vibration Animations