Games
Game | Think you could survive a situation like the Hunger Games?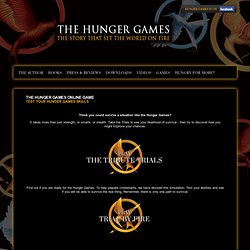 It takes more than just strength, or smarts, or stealth. Take the Trials to see your likelihood of survival - then try to discover how you might improve your chances. Find out if you are ready for the Hunger Games. Zombie Game | Class 3 Outbreak. Controls Screen Movement: WASD or Click/Drag.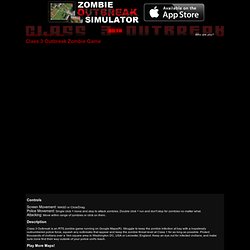 Police Movement: Single click = move and stop to attack zombies. Double click = run and don't stop for zombies no matter what. Attacking: Move within range of zombies or click on them. 3D Driving Simulator on Google Maps. What's this?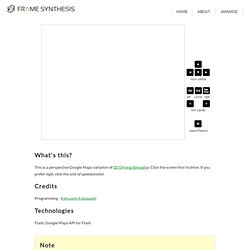 This is a perspective Google Maps variation of 2D Driving Simulator. Click the screen first to drive. If you prefer mph, click the unit of speedometer. Credits. Order in the Library v4.0. ZX Spectrum Games - ZXSpectrum.net.
---