Costa_rica
World | Asia-Pacific | Burma cyclone: Mapping the aft. The cyclone that hit Burma on 3 May caused widespread devastation to the Irrawaddy Delta in the south of the country.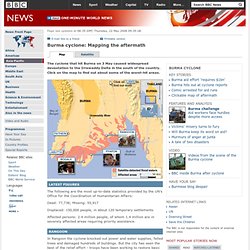 Click on the map to find out about some of the worst-hit areas. The following are the most up-to-date statistics provided by the UN's Office for the Coordination of Humanitarian Affairs: Dead: 77,738; Missing: 55,917 Displaced: 150,000 people, in about 120 temporary settlements Affected persons: 2.4 million people, of whom 1.4 million are in severely affected areas requiring priority assistance. BBC NEWS | World | Africa | Country profiles | Country profile:
10 September 2013Last updated at 07:03 ET Situated on the equator on Africa's east coast, Kenya has been described as "the cradle of humanity".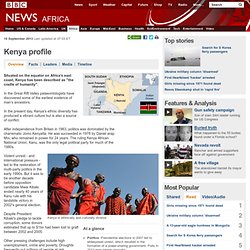 In the Great Rift Valley palaeontologists have discovered some of the earliest evidence of man's ancestors. In the present day, Kenya's ethnic diversity has produced a vibrant culture but is also a source of conflict. After independence from Britain in 1963, politics was dominated by the charismatic Jomo Kenyatta. Welcome to Pakistan. African Safari Club – Kenya Holidays and Nile Cruises. Kenya Safari & Hotels - Africa Vacations, Holidays & Tra.
| MagicalKenya - The Official Kenya Travel Guide and Travel Info. Central America Tourism Operator. Republic of Costa Rica. Costa Rica Guide - Costa Rica. Sheffield Tourist Information and Guide + South Yorkshire, Notts. Pleasure Island Family Theme Park Cleethorpes. Countries of the World.
---