Articles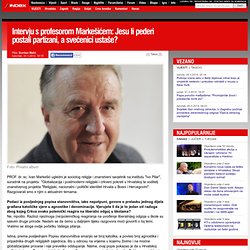 Foto: Privatni album PROF. dr. sc. Ivan Markešić ugledni je sociolog religije i znanstveni savjetnik na institutu "Ivo Pilar", suradnik na projektu "Globalizacija i postmoderni religijski i crkveni pokreti u Hrvatskoj te voditelj znanstvenog projekta "Religijski, nacionalni i politički identitet Hrvata u Bosni i Hercegovini". Razgovarali smo s njim o aktualnim temama.
Intervju s profesorom Markešićem: Jesu li pederi postali partizani, a svećenici ustaše?
Žalbeno vijeće Haškog suda donijelo je oslobađajuće presude generalima Anti Gotovini i Mladenu Markaču nakon što je sud odbacio zaključke raspravnog vijeća prema kojima su Gotovina i Markač sudjelovali u udruženom zločinačkom pothvatu, kao i optužbe za prekomjerno granatiranje Knina, Gračaca, Obrovca i Benkovca, a sud je Gotovinu i Markača oslobodio i zapovjedne odgovornosti NOVO 22:21 Ante Gotovina napokon je stigao doma u svoju kuću na Srebrnjaku u Zagrebu gdje su ga dočekali njegova supruga Dunja i njihova djeca. General će najvjerojatnije u kući na Srebrnjaku provesti noć, a još nije poznato kada će krenuti za Pakoštane.
Sudac Meron danas će pročitati konačnu presudu Hrvatskoj dr. Franje Tuđmana - Jutarnji.hr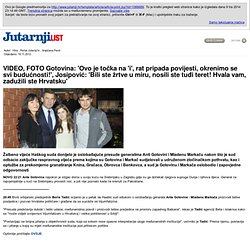 In a quick society where thoughts and ideas are born and carried only in a few words, what happens when not enough words is provided to build a search algorithm? Seventeen-year-old Nicholas Schiefer is on his way to develop the next Google for the social-media world. Google's algorithm works by not only indexing the content (words) of the webpages when you search for a keyword, but by also finding the relationships between links to other web pages, thus determining an authority score for each website, correlating to its relevance and thus its ranking on a search result. However, in an era when people communicate via micro-blogging such as Twitter or Facebook posts, where there are very limited number of words to determine a relevance order, how can this be done?Nicholas Schiefer always had a passion for search engines and he knows that those short 140 characters mean something more than just words; they show the social relationships between people, in what he calls "micro-search".
Nicholas Schiefer: 17 Year Old Builds the Next Google | TREND GUARDIAN: The Most Inspiring and Innovative Videos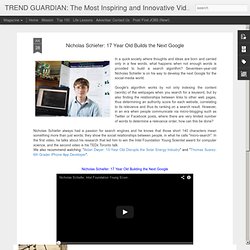 Zagreb - Prikriveni simboli grada
Welcome to the era of the megacity.
Postcards from the Future - An FP Slide Show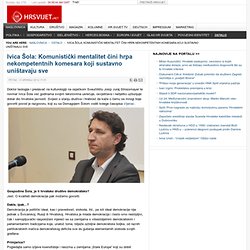 Doktor teologije i predavač na kulturologiji na osječkom Sveučilištu Josip Juraj Strossmayer te novinar Ivica Šola već godinama svojim tekstovima usrećuje, osvještava i nerijetko uzbunjuje dobar dio hrvatske javnosti.
Ivica Šola: Komunistički mentalitet čini hrpa nekompetentnih komesara koji sustavno uništavaju sve | HRsvijet.net - Hrvatski svijet
The Prius Paradox: We Can't Buy Our Way Out of Environmental Problems
Annie Leonard made YouTube history in 2007 with a film called The Story of Stuff. It's a charming — and, by Internet standards, leisurely — 20-minute stroll through the history of how we make, market, buy, use, and get rid of the tsunamis of stuff washing over our lives.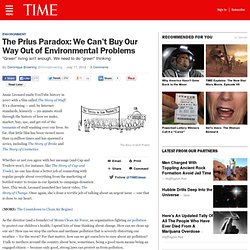 Moja pita s mesom ...
Foreign Affairs Live: The Future of History
Comment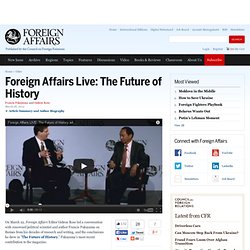 46 Ways To Start A Business With No Money - Brian Armstrong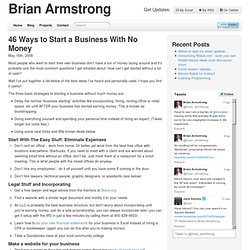 Most people who want to start their own business don't have a ton of money laying around and it's probably one the most common questions I get emailed about: How can I get started without a lot of cash?
siteresources.worldbank.org/ECAEXT/Resources/258598-1284061150155/7383639-1323888814015/8319788-1326139457715/fulltext_overview
This post originally appeared on the American Express OPEN Forum, where Mashable regularly contributes articles about leveraging social media and technology in small business.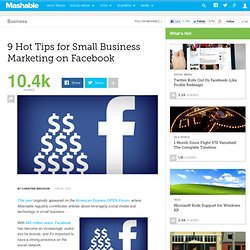 9 Hot Tips for Small Business Marketing on Facebook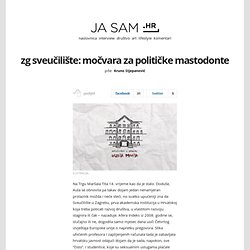 Sveučilište u Zagrebu: Močvara za političke mastodonte
Na Trgu Maršala Tita 14. vrijeme kao da je stalo.