Articles
Intervju s profesorom Markešićem: Jesu li pederi postali partizani, a svećenici ustaše? Foto: Privatni album PROF. dr. sc.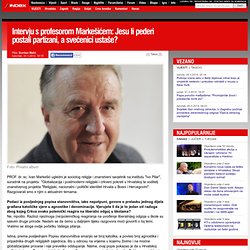 Ivan Markešić ugledni je sociolog religije i znanstveni savjetnik na institutu "Ivo Pilar", suradnik na projektu "Globalizacija i postmoderni religijski i crkveni pokreti u Hrvatskoj te voditelj znanstvenog projekta "Religijski, nacionalni i politički identitet Hrvata u Bosni i Hercegovini". Razgovarali smo s njim o aktualnim temama.
Politics
Sudac Meron danas će pročitati konačnu presudu Hrvatskoj dr. Franje Tuđmana - Jutarnji.hr. Žalbeno vijeće Haškog suda donijelo je oslobađajuće presude generalima Anti Gotovini i Mladenu Markaču nakon što je sud odbacio zaključke raspravnog vijeća prema kojima su Gotovina i Markač sudjelovali u udruženom zločinačkom pothvatu, kao i optužbe za prekomjerno granatiranje Knina, Gračaca, Obrovca i Benkovca, a sud je Gotovinu i Markača oslobodio i zapovjedne odgovornosti NOVO 22:21 Ante Gotovina napokon je stigao doma u svoju kuću na Srebrnjaku u Zagrebu gdje su ga dočekali njegova supruga Dunja i njihova djeca.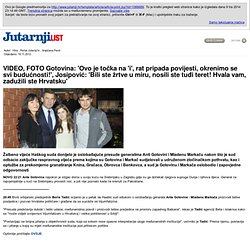 General će najvjerojatnije u kući na Srebrnjaku provesti noć, a još nije poznato kada će krenuti za Pakoštane. Nicholas Schiefer: 17 Year Old Builds the Next Google | TREND GUARDIAN: The Most Inspiring and Innovative Videos. In a quick society where thoughts and ideas are born and carried only in a few words, what happens when not enough words is provided to build a search algorithm?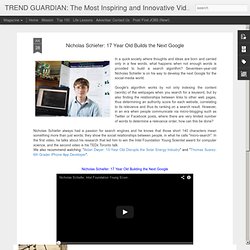 Seventeen-year-old Nicholas Schiefer is on his way to develop the next Google for the social-media world. Google's algorithm works by not only indexing the content (words) of the webpages when you search for a keyword, but by also finding the relationships between links to other web pages, thus determining an authority score for each website, correlating to its relevance and thus its ranking on a search result. However, in an era when people communicate via micro-blogging such as Twitter or Facebook posts, where there are very limited number of words to determine a relevance order, how can this be done?
Nicholas Schiefer always had a passion for search engines and he knows that those short 140 characters mean something more than just words; they show the social relationships between people, in what he calls "micro-search". Zagreb - Prikriveni simboli grada. Postcards from the Future - An FP Slide Show. Welcome to the era of the megacity.
More than half the global population now lives in urban areas, and there's no going back to the farm. With China leading the way, today's global cities are surging ahead in population and economic heft, powering the world economy -- and posing some very difficult problems for governments. But it's not all about the Beijings, the New Yorks, and Tokyos. Drawn from the McKinsey Global Institute 's index of the world's 75 Most Dynamic Cities , some of these up-and-coming commercial hubs -- including Belo Horizonte, Fuzhou, and even Philadelphia -- may surprise you. Ivica Šola: Komunistički mentalitet čini hrpa nekompetentnih komesara koji sustavno uništavaju sve | HRsvijet.net - Hrvatski svijet.
Doktor teologije i predavač na kulturologiji na osječkom Sveučilištu Josip Juraj Strossmayer te novinar Ivica Šola već godinama svojim tekstovima usrećuje, osvještava i nerijetko uzbunjuje dobar dio hrvatske javnosti.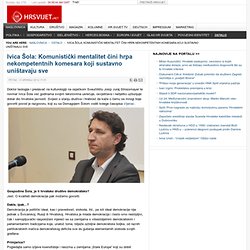 Svijest o stanju društva i hrabrost da kaže o čemu se mnogi boje govoriti povod je razgovoru, koji su sa Domagojem Šolom vodili kolege časopisa Vijenac. Gospodine Šola, je li hrvatsko društvo demokratsko? Jest. O kvaliteti demokracije pak možemo govoriti. The Prius Paradox: We Can't Buy Our Way Out of Environmental Problems. Annie Leonard made YouTube history in 2007 with a film called The Story of Stuff.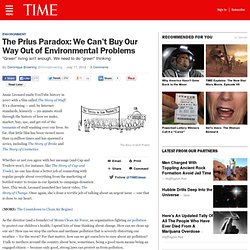 It's a charming — and, by Internet standards, leisurely — 20-minute stroll through the history of how we make, market, buy, use, and get rid of the tsunamis of stuff washing over our lives. So far, that little film has been viewed more than 15 million times and has spawned a series, including The Story of Broke and The Story of Cosmetics. Whether or not you agree with her message (and Cap and Traders won't, for instance, like The Story of Cap and Trade), no one has done a better job of connecting with regular people about everything from the marketing of bottled water to toxins in our lipstick to campaign-donation laws. This week, Leonard launched her latest video, The Story of Change. Once again, she's done a terrific job of talking about an urgent issue — one that is close to my heart. Moja pita s mesom ... Foreign Affairs Live: The Future of History. Comment Stagnating wages and growing inequality will soon threaten the stability of contemporary liberal democracies and dethrone...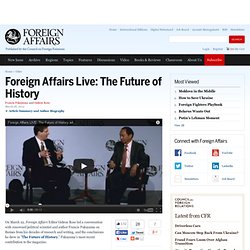 On March 22, Foreign Affairs Editor Gideon Rose led a conversation with renowned political scientist and author Francis Fukuyama on themes from his decades of research and writing, and the conclusions he drew in "The Future of History," Fukuyama's most recent contribution to the magazine. Watch them discuss the history and future of the liberal democractic order, and the factors -- from technology and biomedicine to popular uprisings in the East and socioeconomic disparity -- that will determine the arc of history.
46 Ways To Start A Business With No Money. Most people who want to start their own business don't have a ton of money laying around and it's probably one the most common questions I get emailed about: How can I get started without a lot of cash?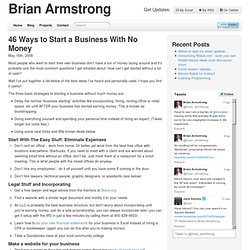 Well I've put together a list below of the best ideas I've heard and personally used. I hope you find it useful! The three basic strategies to starting a business without much money are: Siteresources.worldbank.org/ECAEXT/Resources/258598-1284061150155/7383639-1323888814015/8319788-1326139457715/fulltext_overview. 9 Hot Tips for Small Business Marketing on Facebook. This post originally appeared on the American Express OPEN Forum, where Mashable regularly contributes articles about leveraging social media and technology in small business.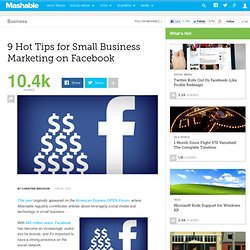 With 845 million users, Facebook has become an increasingly useful tool for brands, and it's important to have a strong presence on the social network. Whether your brand is fully established or just starting out, launching a marketing campaign can seem overwhelming. But, it doesn't have to be a timely or expensive process. Sveučilište u Zagrebu: Močvara za političke mastodonte. Na Trgu Maršala Tita 14. vrijeme kao da je stalo.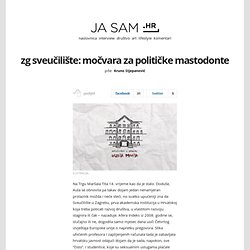 Doduše, Aula se obnovila pa takav dojam jedan nenamjeran prolaznik možda i neće steći, no svatko upućeniji zna da Sveučilište u Zagrebu, prva akademska institucija u Hrvatskoj koja treba poticati razvoj društva, u vlastitom razvoju stagnira ili čak – nazaduje. Afera Indeks iz 2008. godine se, slučajno ili ne, dogodila samo mjesec dana uoči Četvrtog izvještaja Europske unije o napretku pregovora. Slika uhićenih profesora i zaplijenjenih računala tada je zabavljala hrvatsku javnost odajući dojam da je sada, napokon, sve "čisto".
---