IT Review and Test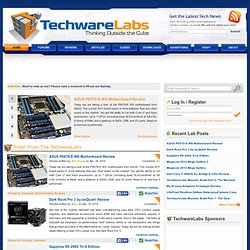 MSI's New Mobile Lineup Includes Industry's First 3K Gaming Notebook and Adobe Certified 3K Workstation Mind melting graphics transport gamers to a sharper and brighter dimension Complete selection of gaming notebooks, workstations and All-in-Ones on display during CES 2014
TechwareLabs: Thinking Outside the Cube
Jonny Guru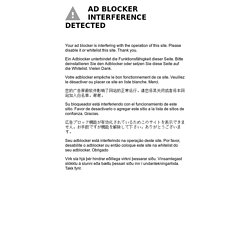 No microtransactions will be featured in Respawn's 'Titanfall' By:Anthony Garreffa | More News:Gaming | Posted: 34 mins ago Respawn Entertainment's upcoming first-person robot shooter, Titanfall, will not feature any form of microtransactions. The developer confirmed the news through Twitter.
Benchmark Reviews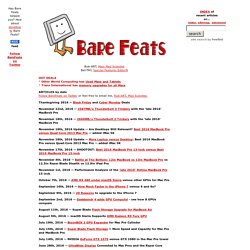 July 26th, 2013 -- Sensu: Old World Art Brush for New World Touch Pads July 25th, 2013 -- Inject New Life in your Old Mac Pro with a Fire Breathing GPU July 12th, 2013 -- Two and Three GPUs rendering Multi-GPU Aware Pro Apps (After Effects, OctaneRender, LuxMark, DaVinci Resolve) -- includes GeForce GTX 770s. June 20th, 2013 -- REAL WORLD SPEED TESTS: 2013 MacBook Air versus 2012 MacBook Air and Retina MacBook Pro - (Handbrake, Photoshop, Aperture, Motion, World of Warcraft, Dirt 2)
Real World Speed Tests for Performance Minded Mac Users
Blemishes are inconsequential, but what's inside? UPDATE: OS X 10.9.2 is out with a fix for the TLS/SSL bug. Apple has plenty of engineers for eye candy and destructive changes to usability. But what about real usability, respect for compatibility and just plain fixing bugs?
Macintosh Performance Guide: Latest News