Galsal
Make your own book. Make it great. American Express France – Homepage. Www.drouot.com. Cabinet of Curiosities. The Small Object: Products. Decoration interieure : stickers ardoise design et objet deco. CodyFosterAndCo.com > Welcome. Juliska | Possibly the most beautiful tableware in the world. New In - Good things for your home | Ben Pentreath Ltd. Tombées du camion. Deguisements | Deguisement halloween | Stockofolie.fr | Costume Carnaval. Papier à êtres - Sculptures. Isapocket - Accueil. Maissa Toulet. La Fille du Consul. Fleur de printemps en papier mâché. Au printemps des petits fleurs blanches parsèment les côtés des chemins.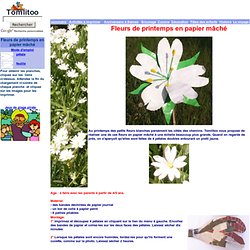 Tomlitoo vous propose de réaliser une de ces fleurs en papier mâché à une échelle beaucoup plus grande. Quand on regarde de près, on s'aperçoit qu'elles sont faites de 4 pétales doubles entourant un pistil jaune. Age : à faire avec les parents à partir de 4/5 ans. F L E U X. Sparkling "Mike"- Walking Tin Robot - Presents for All - Good things for your home | Ben Pentreath Ltd.
Sclick.net - New cool gadgets news and reviews. Yookô – Megaphone – Concept d'amplificateur passif pour i-Phone par en&is – Milan 2011. Dans la liste des ovnis dédiés au high-tech, Megaphone s'offre incontestablement une belle place.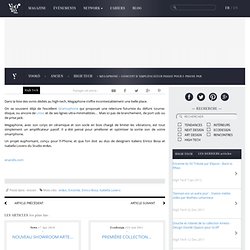 On se souvient déjà de l'excellent Gramophone qui proposait une relecture futuriste du défunt tourne-disque, ou encore de Linos et de ses lignes ultra-minimalistes… Mais ici pas de branchement, de port usb ou de prise jack. Megaphone, avec son corps en céramique et son socle en bois chargé de limiter les vibrations, est tout simplement un amplificateur passif. Galerie Salon. Jeeves and Wooster. Big Cartel - Simple shopping cart for artists, designers, bands, record labels, jewelry, crafters. Big Cartel » Login. Galeriesalon — Home.
---