Horticulture
Plants For A Future : 7000 Edible, Medicinal & Useful Plants. Recommended this month New Book ** Plantes Comestibles: Le guide pour vous inspirer a choisir et cultiver des plantes comestibles hors du commun [Paperback] Edible Plants: French Translation.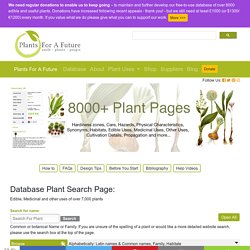 La traduction française du livre Plantes comestibles (Edible Plants) est maintenant disponible! Partagez ce lien avec vos amis. Nous sommes convaincus que les plantes peuvent répondre à la majorité de nos besoins, tout en respectant la santé de notre planète. Identify trees. Skip to page content You are here: Primary navigation Identify trees Use the interactive identification key, factsheets and other resources in this section to help you distinguish one tree from another.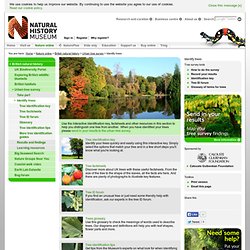 Lantra. Horticulture Week. Gardening. Plants & Fungi From Kew. Perennial Plant Reference Guide. Kitchen Garden Planner | Preplanned Vegetable Gardens by Gardener's Supply. Defra - Department for Environment, Food and Rural Affairs. RHS Plant Selector. Forestry Commission GB.
---