Cybernetics
Sixty-Four Scenes from Saturn ... The Poster
"Our own ignorance about the digital third world is part of the problem", an Interview with Robin Hamman zum Thema: Mister Hamman, you are the editor of the e-zine "Cybersociology", which has discussed the "Digital Third Worlds" in one of its issues.
"zum Thema:" Die Landlosen der Cyberwelt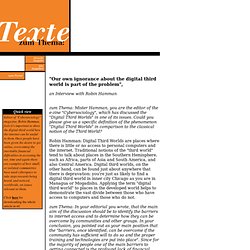 Pi to 1,000,000 places
24_6902_0_junk.pdf (application/pdf Object)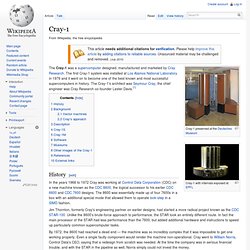 Cray-1 with internals exposed at EPFL The Cray-1 was a supercomputer designed, manufactured and marketed by Cray Research. The first Cray-1 system was installed at Los Alamos National Laboratory in 1976 and it went on to become one of the best known and most successful supercomputers in history.
Cray-1
Cybernetics | Define Cybernetics at Dictionary
Cybernetics is a transdisciplinary[1] approach for exploring regulatory systems, their structures, constraints, and possibilities. Cybernetics is relevant to the study of systems, such as mechanical, physical, biological, cognitive, and social systems. Cybernetics is applicable when a system being analyzed is involved in a closed signaling loop; that is, where action by the system generates some change in its environment and that change is reflected in that system in some manner (feedback) that triggers a system change, originally referred to as a "circular causal" relationship.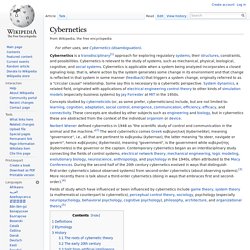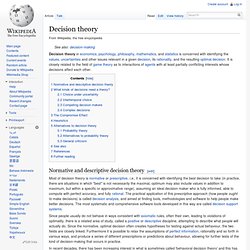 Decision theory
Normative and descriptive decision theory[edit]
Information theory is a branch of applied mathematics, electrical engineering, bioinformatics, and computer science involving the quantification of information.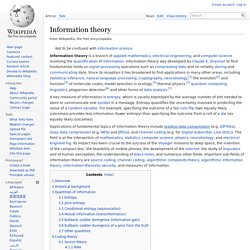 forked from: パーティクル崩し