Paranormal & Occult Research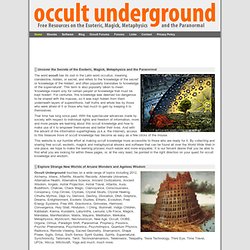 The word occult has its root in the Latin word occultus, meaning clandestine, hidden, or secret, and refers to the 'knowledge of the secret' or 'knowledge of the hidden', and often popularly translates to 'knowledge of the supernatural'. This term is also popularly taken to mean 'knowledge meant only for certain people' or 'knowledge that must be kept hidden'. For centuries, this knowledge was deemed too dangerous to be shared with the masses, so it was kept hidden from them underneath layers of superstitions, half truths and whole lies by those who were afraid of it or those who had much to gain by keeping it to themselves. That time has long since past. With the spectacular advances made by society with respect to individual rights and freedom of information, more and more people are learning about this occult knowledge and how to make use of it to empower themselves and better their lives.
Books Categories - Books On Occult, Esoteric, Magic, Rare Books And Texts. Grimoires, Spellbooks, Manuscripts.
Please enter the award-winning internet encyclopedia of mythology, folklore, and religion. Here you will find everything from A-gskw to Zveda Vechanyaya, with plenty in between. The mythology section is divided to six geographical regions: Africa, Americas, Asia, Europe, Middle East, and Oceania. Each region has many clearly defined subdivisions that will ease your search. The Folklore section contains general folklore, Arthurian legends, and fascinating folktales from many lands. In addition, we feature special interest areas to enhance and refine your research.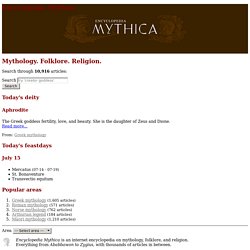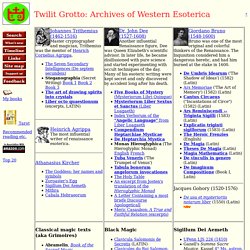 In 1453, Constantinople fell to the Turks, ending the Byzantine empire. This date also marks the beginning of the Renaissance, since the waves of Greek refugees spread knowledge of Greek throughout Europe. Included with the newly available Greek manuscripts were the Corpus Hermetica, Plotinus, and the works of the Neoplatonists. Shortly thereafter in 1492, Isabella and Ferdinand expelled the Jews from Spain. This sent waves of Jewish refugees throughout Europe, spreading knowledge of Hebrew and of the Kabbalah.