Books & Book Collecting
MusingSES
The 20th Anniversary Nearly Complete Essential StarChild by James A. Owen
Most people know my work through the series of illustrated novels I created, The Chronicles of the Imaginarium Geographica , but not all of my readers realize that this series was not my first extended work of fantastic fiction.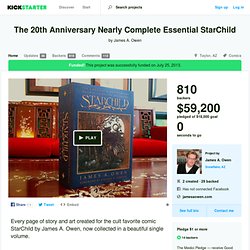 New Charles Vess Drawings for Neil Gaiman's Stardust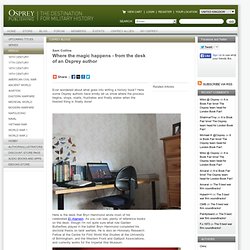 Osprey Publishing - Military History Books - Blog - Where the magic happens - from the desk of an Osprey author
Ever wondered about what goes into writing a history book? Here some Osprey authors have kindly let us show where the process begins, stops, starts, frustrates and finally elates when the blasted thing is finally done!
And two-thirds of American counties had no bookstore at all. Some Ivy League graduates feeling superior, 1939 (New York Public Library). I'm reading a fascinating book called Two-Bit Culture: The Paperbacking of America , published in 1984 by the popular historian Kenneth C. Davis . I picked it up because many of the changes that social media and the Internet are supposed to have wrought on culture are ascribed to the rise of the paperback in this book.There's all this talk in the book about "the Paperback Revolution" that "enabled American writers to find American readers by the millions" among the "Paperback Generation." Mass-market paperbacks, we're told, "made an enormous contribution to our social, cultural, educational, and literary life."
A Golden Age of Books? There Were Only 500 Real Bookstores in 1931 - Atlantic Mobile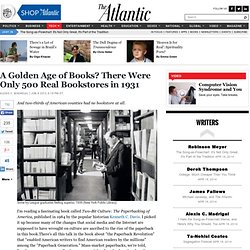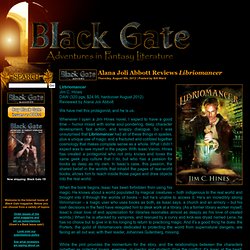 Alana Joli Abbott Reviews Libriomancer
Lirbriomancer Jim C. Hines DAW (320 pgs, $24.95, hardcover August 2012) Reviewed by Alana Joli Abbott We have met this protagonist, and he is us.
Tanselle's Book-Jackets - The Fine Books Blog
The book world is incredibly lucky to have G. Thomas Tanselle beating the drum, as it were, for book jackets. Since 1971, when "Book-Jackets, Blurbs, and Bibliographers," the first of his major essays on dust jackets, appeared, Tanselle has been writing about the failure to preserve book jackets--by collectors, by dealers, and by institutions--and how that failure has affected the study of books and book history. The Bibliographical Society of the University of Virginia (in association with Oak Knoll Press) recently re-published Tanselle's essay in Book-Jackets: Their History, Form, and Use , an outstanding resource for the book world. His later essays, "Dust-Jackets, Dealers, and Documentation" (2006) and "Coda: News and the Nineties" (2010) are also included. Most people believe the book jacket to be a modern creation.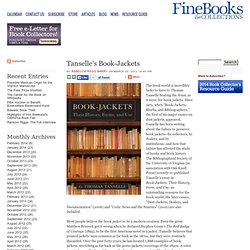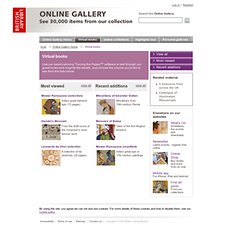 This version of Turning the Pages™ uses Abobe Shockwave , which can be downloaded free of charge. The volumes may not open if you block popups on your computer. For an even better experience, we recommend you try our new improved version , Turning the Pages 2.0™, which runs on the Windows 7 and Vista operating systems (and on Windows XP with the .NET 3 framework). There is also a wider selection of volumes to enjoy. It will also run on other operating systems with Silverlight , which can be downloaded free of charge.