Stevenmoore
Steven Moore
Social Business Designer - Help companies rewire their ecosystem for our fast changing world....
Google Analyst: Bitcoin Could Be 'The Internet of Money'
Reset the Net: June 5th, 2014. Marketing Technologist (Software&Tech&Infra) Have I been pwned? Check if your email has been compromised in a data breach. Online Privacy | Proxy | Disconnect. Rights Management with DAC. Icrunchdata news | Google Moves in with $3.2B Nest Purchase Looking for Your Offline Home Data. Native Ad, Stream and Feed Players.
Samsung Smart Camera Ecosystem. Website/Screenshot Feedback.
Reading for Thought on Religion, Atheism, and Spirituality. Content Marketing Firms. Seven | World-Class Content Marketing | About us. Ur combination of editorial heritage, commercial excellence and a single view of content make us the most effective content marketing agency in the UK.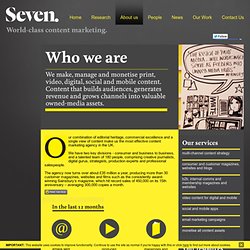 We have two key divisions - consumer and business to business, and a talented team of 180 people, comprising creative journalists, digital gurus, strategists, production experts and professional salespeople. The agency now turns over about £35 million a year, producing more than 30 customer magazines, websites and films such as the consistently award-winning Sainsbury's magazine, which hit record sales of 450,000 on its 15th anniversary – averaging 300,000 copies a month. Sean King CEO sean.king@seven.co.uk Jessica Gibson.
Influencer Marketing Software. Photography. Content Curation Marketing Tools. Content Farms. Collaboration Tools- Free and Start-up size. Big Data Tools.
Visual Content Marketing. Intro : Imagination: Creating the Future of Education & Work. The creative adult is the child who has survived - Ursula Le Guin RSA Animate – Changing Education Paradigms In February 2011, every teacher in Providence, Rhode Island was pink slipped.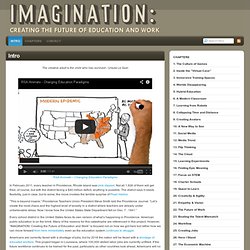 Not all 1,926 of them will get fired, of course, but with the district facing a $40 million deficit, anything is possible. The district says it needs flexibility, just in case, but to some, the move invokes the terrible surprise of Pearl Harbor. "This is beyond insane," Providence Teachers Union President Steve Smith told the Providence Journal. Master List 3 (A Wiki of Social Media Marketing Examples) Master List (A Wiki of Social Media Marketing Examples) BloggingPro.
Social Media Monitoring Tools. Hjumper's tools Bookmarks on Delicious. Small Business Accounting | WorkingPoint. Brains on Fire is an Identity Company (Corporate Identity, Brand. Xtranormal | Text-to-Movie. Create Free Online Polls | Web Polls Maker, Create Poll Software. Twollo: Twitter Find & Follow Targetted Users.
SocialWhois » Home Page. Mapspread : Create, edit, share and publish your business data a. PDF to Word Converter — 100% Free! Online Name Generator. TRAACKR. Screen Name Generator. Editions - MindMeister. Product Reviews | More than 10.2 million product reviews at Buzz. Context Discovery – provider of personal and corporate text summ. Vitrue: We make brands social.
PDF to Word Converter — 100% Free! Minggl. B2B Video Marketing Apps | VisibleGains. Reader2Twitter - Sync Your Google Reader Shared Items to Twitter. LinkBunch - Put multiple links into one. 55+ Most Wanted WordPress Tips, Tricks, and Hacks. There are times when you come across a feature in a blog, and you just start thinking to yourself: How can I get this in my WordPress blog/site as well.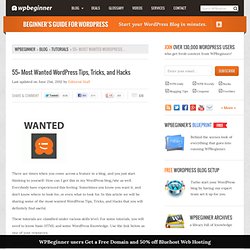 Everybody have experienced this feeling. Sometimes you know you want it, and don't know where to look for, or even what to look for. In this article we will be sharing some of the most wanted WordPress Tips, Tricks, and Hacks that you will definitely find useful. TRAACKR. FreeMyFeed - Free Your Feed From Authentication. Help Clean Up Twitter Spam with TwitSweeper - Remove Spammy Foll. Simple private real-time sharing and collaboration by drop.io. WebList - The Place To Find The Best List On The Web.
Web Analytics in Real Time. Boardreader - Forum Search Engine. Real Time Search - Social Mention. Easy, Open and Affordable Web Conferencing and Webinars | Dimdim. Social Media Search Tool | WhosTalkin? Search the Blogosphere. Klout - Twitter Analytics - Measuring Influence Across The Socia. User Search. CamStudio - Free Screen Recording Software. Small Business Accounting | WorkingPoint. Xtranormal | Text-to-Movie. Social Media Campaign Management: Spredfast. SocialTALK. Manage and measure your social media presence. ObjectiveMarketer - Social Media Marketing. ThisMoment | engagement experiences on the real-time web.
Social Marketing Hub - Awareness, Inc. Prezi - The zooming presentation editor. Twitter, Facebook Multi-User and Multiple Accounts. 10 Search Engines to Explore the Invisible Web. The Invisible Web refers to the part of the WWW that's not indexed by the search engines.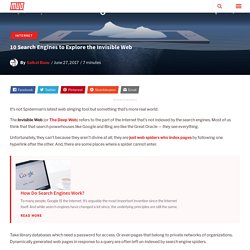 Most of us think that that search powerhouses like Google and Bing are like the Great Oracle"¦they see everything. Unfortunately, they can't because they aren't divine at all; they are just web spiders who index pages by following one hyperlink after the other. Redefining Viral Marketing. InShare2 In September 2008 at Web 2.0 Expo in New York, I shared something that many, to this day, believe to the contrary, "There is no such thing as viral marketing."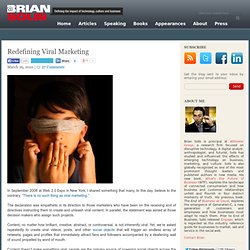 The declaration was empathetic in its direction to those marketers who have been on the receiving end of directives instructing them to create and unleash viral content. In parallel, the statement was aimed at those decision makers who assign such projects. Content, no matter how brilliant, creative, abstract, or controversial, is not inherently viral. Pip.io. Home - Mixpanel | Real-time Web Analytics, Funnel Analysis. Herb Gardening. Herb gardening for beginners. Herb Gardening for Beginners: What to Choose and Where to Plant. Where and How to Grow Herbs Herbs will grow just about anywhere: indoors on a window sill or outside sharing a bed with vegetables.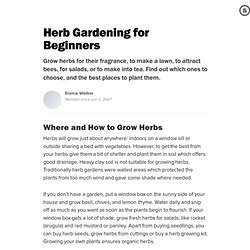 However, to get the best from your herbs give them a bit of shelter and plant them in soil which offers good drainage. Heavy clay soil is not suitable for growing herbs. Traditionally herb gardens were walled areas which protected the plants from too much wind and gave some shade where needed. If you don't have a garden, put a window box on the sunny side of your house and grow basil, chives, and lemon thyme. Herb Gardening for Beginners - The Tasteful Garden. Herbs are very easy to grow with a little sunshine, soil that drains well, some watering, and a little fertilizer or compost.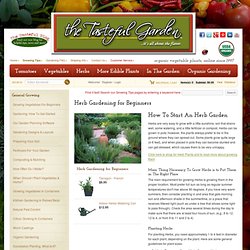 Herbs can be grown in pots; however, the plants always prefer to be in the ground where they can spread out. Some plants grow quite large (4-6 feet), and when placed in pots they can become stunted and can get stressed, which causes them to be very unhappy. Click here to shop for Herb Plants and to read more about growing them Main Thing Necessary To Grow Herbs is to Put Them in The Right Place. Organic Gardening. Help.
Cool stuff
---