SEO Resources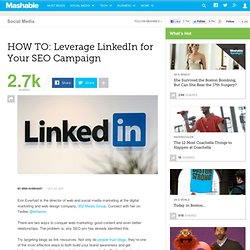 Erin Everhart is the director of web and social media marketing at the digital marketing and web design company, 352 Media Group. Connect with her on Twitter @erinever. There are two ways to conquer web marketing: good content and even better relationships. The problem is, any SEO pro has already identified this.
HOW TO: Leverage LinkedIn for Your SEO Campaign
The author's posts are entirely his or her own (excluding the unlikely event of hypnosis) and may not always reflect the views of Moz. Today Google announced the release of a new social feature: +1 Read more about the launch from these in-depth blog posts:
Google +1 And The Rise of Social SEO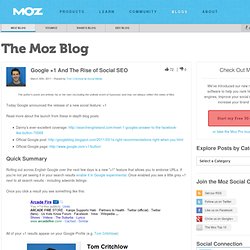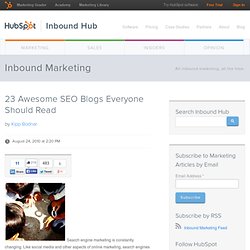 Search engine marketing is constantly changing.
23 Awesome SEO Blogs Everyone Should Read