SEO Resources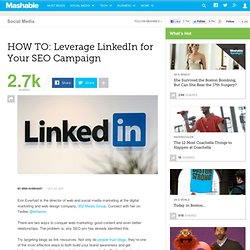 Erin Everhart is the director of web and social media marketing at the digital marketing and web design company, 352 Media Group . Connect with her on Twitter @erinever . There are two ways to conquer web marketing: good content and even better relationships. The problem is, any SEO pro has already identified this.
HOW TO: Leverage LinkedIn for Your SEO Campaign
Google +1 And The Rise of Social SEO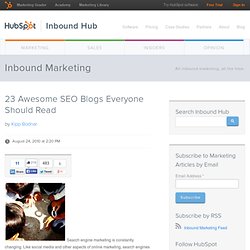 Search engine marketing is constantly changing.
23 Awesome SEO Blogs Everyone Should Read