General stuff
News, Entertainment, Business, Music & Video - Web & Mobile - myZOO. Weight Watchers AU and NZ Official Site - Healthy weight loss plan that is Approved by Life. ABC News. By the National Reporting Team's Sam Clark Leading Australian banks are financing companies accused of land grabbing, child labour and illegal logging, according to an Oxfam report released today.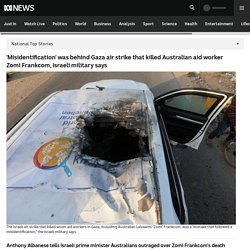 The Oxfam report identifies four international cases where Australia's biggest banks have funded - directly or indirectly - companies accused of improperly or illegally acquiring land from local people. Oxfam's chief executive Helen Szoke said the big four - National Australia Bank, Commonwealth, Westpac and ANZ - are not living up to their image as global leaders in sustainable banking. "There is a gap between what the big four banks say they do and what they actually do," she said. More. Thetelegraph.com.au | Breaking news, videos and pictures from Sydney, NSW, Australia and the world | DailyTelegraph. History.com — History Made Every Day — American & World History. eBooks | Borders. We are now taking you to Kobo to complete the transaction To provide you with the best possible eReading experience, we have partnered with Kobo Books, the fastest growing eBook service in the world.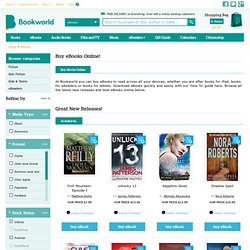 To access your eBooks, you will require an account. Kobo eBooks – Explore Great eBooks and Read in your eReader, Computer, Smartphone or Tablet. Matrix Games - What's Your Strategy? The Wargamer | For All Your Strategy Gaming on the Net. Armchair General Magazine – We Put YOU in Command! Schocker29.
---