Useful tips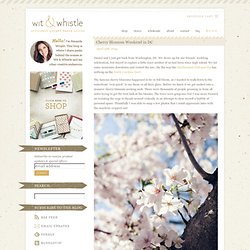 April 15th, 2014 Daniel and I just got back from Washington, DC. We drove up for our friends' wedding celebration, but stayed to explore a little since neither of us had been since high school.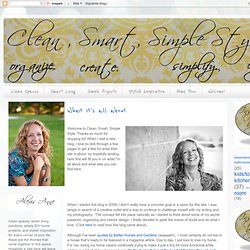 Welcome to Clean, Smart, Simple Style. Thanks so much for stopping by! When I visit a new blog, I love to click through a few pages to get a feel for what their site is about- so hopefully landing here first will fill you in on what I'm all about and what else you can find here. When I started this blog in 2009, I didn't really have a concrete goal or a vision for this site- I was simply in search of a creative outlet and a way to continue to challenge myself with my writing and my photography.
Clean, Smart, Simple Style
I often hear that storage is so expensive! And it absolutely can be! But what I love most about the organizing process is the challenge of staying within a budget.