Tech tools
Django is a high-level Python Web framework that encourages rapid development and clean, pragmatic design. Developed by a fast-moving online-news operation, Django was designed to handle two challenges: the intensive deadlines of a newsroom and the stringent requirements of the experienced Web developers who wrote it. It lets you build high-performing, elegant Web applications quickly. Django focuses on automating as much as possible and adhering to the DRY principle. Dive in by reading the overview → When you're ready to code, read the installation guide and tutorial.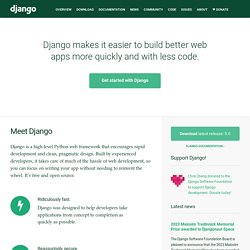 A Database for the Web CouchDB is a database that completely embraces the web. Store your data with JSON documents. Access your documents and query your indexes with your web browser, via HTTP. Index, combine, and transform your documents with JavaScript.
Regular Plans For different Needs, Sizes and Budgets 5 Users 10,000 Records Storage - 1 GB Unlimited Apps 50 Schedules Backup 10 Users 20,000 Records Storage - 2 GB Unlimited Apps Payment Module 100 Schedules Backup Mobile Access New
Microsoft FUSE Labs | In the spotlight
Welcome | DateMySchool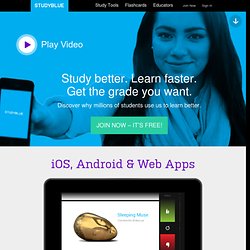 Simply amazing. The flashcards are smooth, there are many different types of studying tools, and there is a great search engine. I praise you on the awesomeness. - Dennis I have been getting MUCH better grades on all my tests for school.
Emporia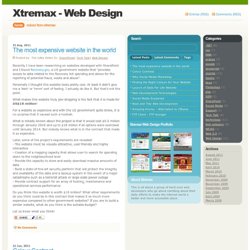 Web Design
Social marketing is not just about putting banners on a social site. Rather, it is about conversations, listening, learning, interacting and engaging on a 'together' level . Think social media doesn't matter? Think again. Facebook's vast popularity brought it out from its initial exclusive American university access to its current huge international presence.