Startup lessons
The pay-it-forward culture: a tradition of mentorship in Silicon Valley. Reprinted from SteveBlank.com.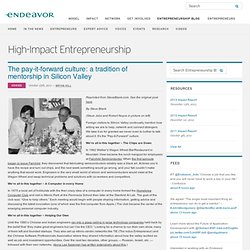 See the original post here. By Steve Blank (Steve Jobs and Robert Noyce in picture on left) Foreign visitors to Silicon Valley continually mention how willing we are to help, network and connect strangers. KPCB Internet Trends (2011) Dropbox: The Inside Story Of Tech's Hottest Startup. Steve Jobs' death reminds Silicon Valley that it needs to remember its history.
Silicon Valley isn't a place with a long memory.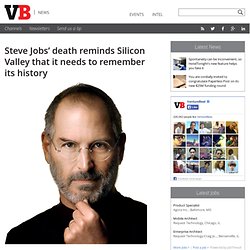 There are plenty of people who migrate here in search of wealth, without knowing much about its history. To them, only the newest technology is important, not the stuff of the past. They race ahead from one bubble to the next, oblivious to the fact that there are such things as boom-and-bust cycles. But the death of Steve Jobs is a reminder that history matters. The Man Who Inspired Jobs - NYTimes.com. The Top Ten Lessons Steve Jobs Taught Us. 10 elements of entrepreneurship | 10 elements of entrepreneurship. Strategy and entrepreneurship Facts inc: small business, big numbers.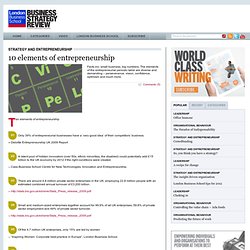 The elements of the entrepreneurial periodic table are diverse and demanding – perseverance, vision, confidence, optimism and much more. Ten elements of entrepreneurship 01 Only 39% of entrepreneurial businesses have a 'very good idea' of their competitors' business. 30 Second MBA | Home.
---