Mba knowledge links
Welcome to YouTube! The location filter shows you popular videos from the selected country or region on lists like Most Viewed and in search results.To change your location filter, please use the links in the footer at the bottom of the page. Click "OK" to accept this setting, or click "Cancel" to set your location filter to "Worldwide".
IMD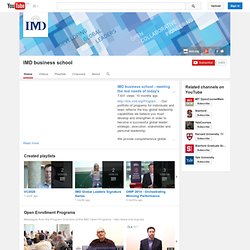 Knowledge Bocconi
Pages Sunday, February 5, 2012 Business and Management - Online Books
Business and Management - Online Books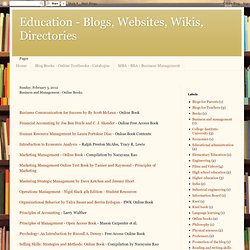 IESE Insight - Relevant Business Knowledge
Haas Insights | Videos from the Haas School of Business – University of California, Berkeley
CalBusiness - The Magazine of the Haas School of Business at the University of California, Berkeley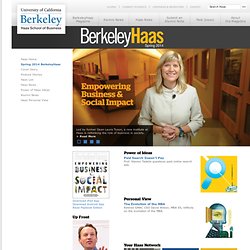 On the Cover: A Force at the Fed Vice Chair and Haas Prof. Emeritus Janet Yellen leads in extraordinary times. Audacious Mission in Africa
UCLA Magazine Online
Harvard Business School has a long tradition of practice-oriented research and teaching that has a profound and far-reaching impact on business and management education world wide. HBS Working Knowledge is a forum for innovation in business practice, offering readers a first look at cutting-edge thinking from HBS faculty, and the opportunity to both influence and use these concepts before they enter mainstream management practice. Every day, HBSWK features new work from among the more than 200 HBS faculty at the forefront of their diverse fields of expertise, providing a valuable source of inspiration for executives, entrepreneurs, and managers seeking to keep their organizations at the leading edge of innovation and change. Staff Sean Silverthorne , Editor-in-Chief Carmen Nobel, Senior Editor
About Us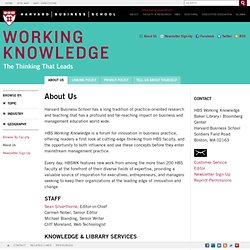 Business School - Business Strategy Review
Business School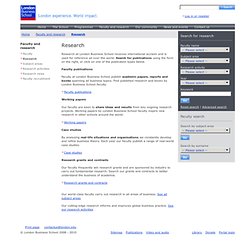 Research at London Business School receives international acclaim and is used for reference all over the world. Search for publications using the form on the right, or click on one of the publication types below. Faculty publications
We reinvent ourselves in big and small ways all the time — new careers, new homes, and new ideas. From time to time even magazines need to take a step back and ask what needs refreshing. So over the last several months we have focused on one goal: finding out what you want from a magazine and delivering it to you. We conducted surveys and focus groups, and reached out to dozens of you by email, by phone, and in person. Here's what we learned: You want a magazine that sparks new ideas and that provides insights you can use in your personal and professional lives.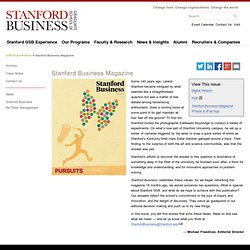 Business Magazine Autumn 2011
Kellogg Insight | Kellogg School of Management
Economics Women in Leadership: Achievements and Challenges Lazarus, Shelly; Francis, Patricia In commemoration of International Women's Day on March 8, we present these IESE interviews with top women leaders in which they touch on topics of importance and relevance to women today. Read article Information Technologies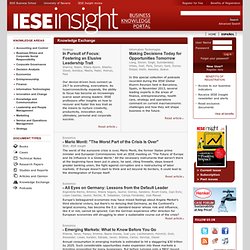 Insight Knowledge Exchange