Investment
Business Investor in Bavaria, Indian IT Companies in Bavaria | Germany & Europe, Investment and Location Marketing In Bavaria
PwC's Accelerator: boosting high tech companies' development in Europe
PricewaterhouseCoopers: Global: Insights & Solutions: MoneyTree™ Survey Report
Creator - List of Venture Capital Funds
Private equity represents a class of investors, their funds, and their subsequent investments, which are made in private companies or in public companies with the goal of taking them private. Private equity investments are primarily made by private equity firms, venture capital firms, or angel investors, each with its own set of goals, preferences, and investment strategies, yet each providing working capital to the target firm to nurture expansion, new product development, or restructuring of the firms operations, management, or ownership.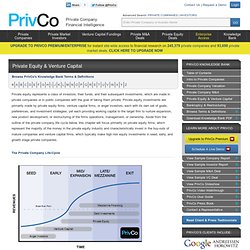 Private Company Knowledge Bank | Private Equity & Venture Capital
Fund of Funds articles for European fund selectors
NRW.INVEST - Your experts on North Rhine-Westphalia
Business Investor in Bavaria, Indian IT Companies in Bavaria | Germany & Europe, Investment and Location Marketing In Bavaria
Welcome to the Knowledge Economy Network! - Knowledge Economy Network
Europe 2020 is the EU's growth strategy for the coming decade. In a changing world, we want the EU to become a smart, sustainable and inclusive economy. These three mutually reinforcing priorities should help the EU and the Member States deliver high levels of employment, productivity and social cohesion.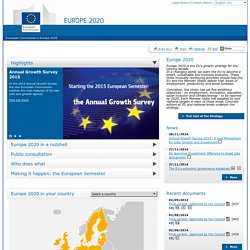 Europe Technology News - Wsj.com
EUbusiness - legal, business and economic news from Europe and the EU
Free April 2 webinar with Stanford Graduate School of Business professor Haim Mendelson. In their new book, Chip and Dan Heath lay out a path for making better decisions. A conversation with the CEO of the company that's developing Saudi Arabia's new King Abdullah Economic City.
News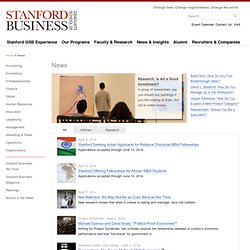 Innovation Europe home page | Innovation Europe