India innovation, design, entrepreneurship
India Innovation Summit 2011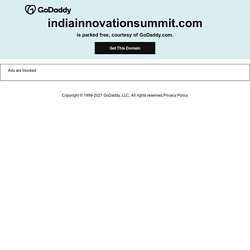 Conferences : 10 am – 4:00 pm Executive Session: 1600-2040 hrs Powering India's Decade of Innovation
India Innovation Initiative
There have been several major transitions in our thinking about the way Indian villages have become vibrant laboratories for rural innovations and entrepreneurship. Right from the community development days, many experiments were done, some localized successes were achieved, but by and large many of these worthy rural innovations lie cocooned in their respective villages and others could not take advantage of it. The Jamnalal Bajaj Social Development Project has taken an initiative for helping innovators all over the country. This will be a national register of innovations which helps any individual to replicate these remarkable innovations in their own lives and convert them into viable business opportunities.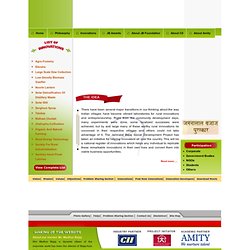 Innovations Of India ::: Bajaj Foundation
Events: Design Competitions Typography Day 2013 Poster Design Competition - last date 15th December 2012 Professional Projects - more projects - click here Student Projects - more projects - click here Submit recent projects - click here
The World of Design in India: Indian Designs, Schools, Firms, News, Masters, Thoughts, Issues, Works, Events, Crafts and more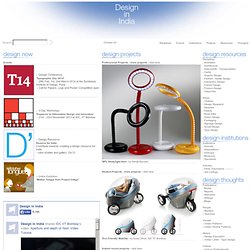 The India Innovation Growth Programme is a joint initiative of the Department of Science and Technology, Govt. of India; Lockheed Martin Corporation; Indo-US Science and Technology Forum, Federation of Indian Chambers of Commerce and Industry; Stanford Graduate School of Business and the IC2 Institute at the University of Texas. The aim of this programme is to accelerate innovative Indian technologies into the global markets.
Welcome to Lockheed Martin India Innovation Growth Program