India innovation, design, entrepreneurship
India Innovation Summit 2011. Conferences : 10 am – 4:00 pm Executive Session: 1600-2040 hrs Powering India's Decade of Innovation.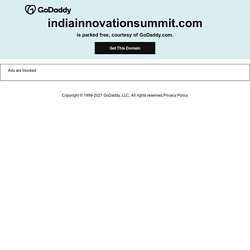 India Innovation Initiative. Innovations Of India ::: Bajaj Foundation. The World of Design in India: Indian Designs, Schools, Firms, News, Masters, Thoughts, Issues, Works, Events, Crafts and more. Welcome to Lockheed Martin India Innovation Growth Program.