Accelerators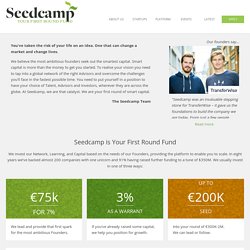 Seedcamp is Recruiting – Come Join our Awesome Team As many of you know Seedcamp has been a very lean operation from the earliest of days. We were 1 person, growing to 2 for a few years, and then became 4 recently. We have accomplished an incredible amount in that time and our ambitions are to do so much more in London, Europe, … [Read More...]
Recent News Terracotta-Sponsored Big Data Course at UC Berkeley Comes to Completion Last Friday on the rooftop level of a UC Berkeley building, two student groups went head-to-head unveiling formidable final presentations that concluded their Big Data course. The solutions demonstrated that the students had dared to dream as big as their … Continue reading
German Silicon Valley Accelerator | The German Silicon Valley Accelerator is a three to six month program to support select German startups in growing their ventures into internationally recognized and successful corporations.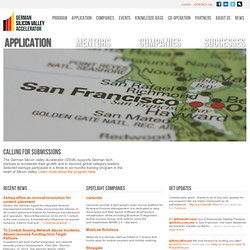 UnternehmerTUM GmbH
PwC's Accelerator: boosting high tech companies' development in Europe
In 2005, Y Combinator developed a new model of startup funding. Twice a year we invest a small amount of money ($14-20k + an $80k note) in a large number of startups (most recently 68). The startups move to Silicon Valley for 3 months, during which we work intensively with them to get the company into the best possible shape and refine their pitch to investors. Each cycle culminates in Demo Day, when the startups present their business plans to a carefully selected, invite-only audience. But YC doesn't end on Demo Day.