Video
Dancing Russian soldiers in 1941. Rap News 6 - Wikileaks' Cablegate: the truth is out there. The Monk & The Monkey. Under the Influence. Follow me on facebook.com/TSOphotography for more photos, videos & updates.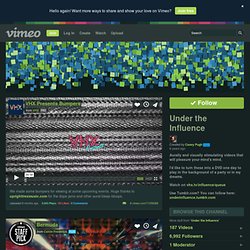 This was filmed between 29th April and 10th May 2011 in the Arctic, on the archipelago Lofoten in Norway. My favorite natural phenomenon is one I do not even know the name of, even after talking to meteorologists and astrophysicists I am none the wiser.What I am talking about I have decided to call The Arctic Light and it is a natural phenomenon occurring 2-4 weeks before you can see the Midnight Sun. ANTS in my scanner > a five years time-lapse! Cube Creative. Playing with light - Mon ami le robot. CUBE REEL 09. BLADE RUNNER revisited >3.6 gigapixels. Jeb Corliss wing-suit demo. Electric Independence: John Foxx. We went to visit John Foxx deep in the darkest depths of Shoreditch, East London, at the studio of his latest collaborator, Benge.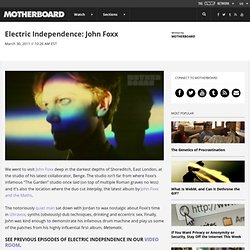 The studio isn't far from where Foxx's infamous "The Garden" studio once laid (on top of multiple Roman graves no less) and it's also the location where the duo cut Interplay, the latest album by John Foxx and the Maths. The notoriously quiet man sat down with Jordan to wax nostalgic about Foxx's time in Ultravox, synths (obviously) dub techniques, drinking and eccentric sex. Timelapse Montage.
---