Atomic
Follow Motherboard on Twitter
Atomic Trucker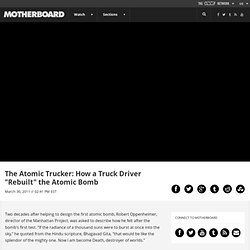 Nuclear Accidents
We spent the Cold War in perpetual fear that the US and USSR would start an intentional nuclear conflict. The truth is, we came far closer to blowing ourselves up with nuclear weapons than we ever came to WWIII.
5 Times We Almost Nuked Ourselves By Accident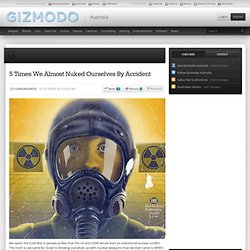 This is a video documenting the location and country responsible for all 2,053 known nuclear explosions between 1945-1998. Are you thinking what I'm thinking? If you answered, "Jesus, how are we all not dead?"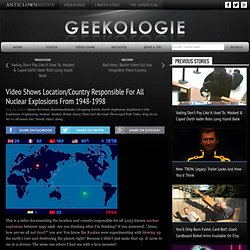 Video Shows Location/Country Responsible For All Nuclear Explosions From 1948-1998 - Geekologie
Capturing the Atom Bomb on Film - Audio & Photos
Ducked and Covered: A Survival Guide to the Post Apocalypse on Vimeo