English
Location: , Guatemala Job Description: Teach English in Guatemala. Oxford Language Center is a dynamic, international organization that provides engineered solutions for our clientele by our enthusiastic commitment to? ? Develop and maintain a unique international learning space. ?
TEFL Jobs Guatemala, ESL Jobs Guatemala, Teaching English Guatemala, English Teachers Guatemala, English Teaching Jobs Guatemala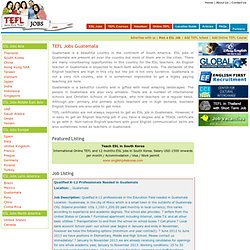 English speaking jobs in Guatemala, Jobs in Guatemala - LARGEST listing of Guatemala Jobs - Apply for jobs in Guatemala
External Application Process
Nuevo usuario Si no está registrado abra una cuenta gratuitamente ahora mismo aquí. Una vez registrado introduzca su nombre de usuario y contraseña a continuación. Crear una cuenta le permitirá: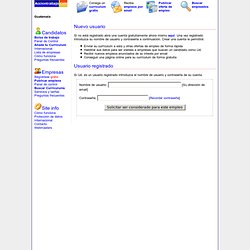 Enviar Currículum para el empleo de
External Application Process
Native English Teacher en Guatemala - 2530943 | Jobomas - Empleos en Guatemala
External Application Process
English Language Schools in Uruguay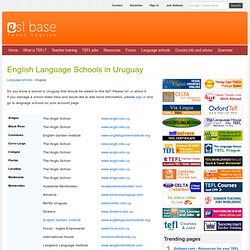 Language schools - Uruguay Do you know a school in Uruguay that should be added to this list? Please tell us about it. If you manage a school listed here and would like to add more information, please sign in and go to language schools on your account page. Share this page
English for Real Estate Agents
English Vocabulary Exercises By Topic - ESL Vocabulary Tests | Learn English vocabulary
Vocabulary quizzes to help ESL students learn new English words Exercises BY TOPIC: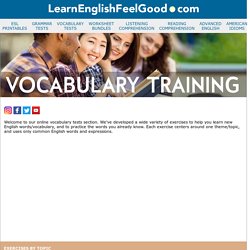 Inbox - classyo
How To Write A Cover Letter – Video Advice
College Lists / Overseas Universities with Classes Taught in English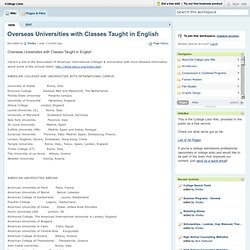 Overseas Universities with Classes Taught in English (Here's a link to the Association of American International Colleges & Universities with more detailed information about some of the schools listed: http://www.aaicu.org/index.asp) University of Dallas Rome, Italy
Rule 1 To avoid confusion, use commas to separate words and word groups with a series of three or more. Example: My $10 million estate is to be split among my husband, daughter, son, and nephew. Omitting the comma after son would indicate that the son and nephew would have to split one-third of the estate.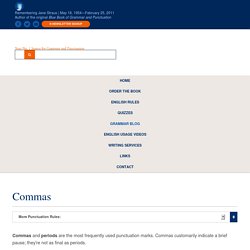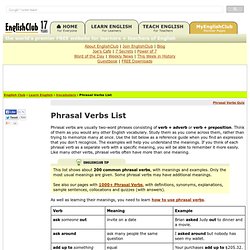 Phrasal verbs are usually two-word phrases consisting of verb + adverb or verb + preposition. Think of them as you would any other English vocabulary. Study them as you come across them, rather than trying to memorize many at once. Use the list below as a reference guide when you find an expression that you don't recognize. The examples will help you understand the meanings. If you think of each phrasal verb as a separate verb with a specific meaning, you will be able to remember it more easily.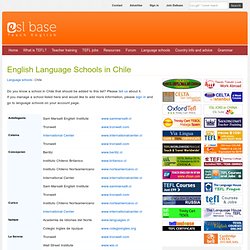 Language schools - Chile Do you know a school in Chile that should be added to this list? Please tell us about it. If you manage a school listed here and would like to add more information, please sign in and go to language schools on your account page. Share this page Add a language school to this list
English Language Schools in Chile
Trabajo - Profesor Ingles en Lima - Ofertas Empleo | Indeed.com.pe