Other
Google Guide Quick Reference: Google Advanced Operators (Cheat Sheet)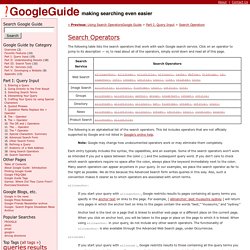 The following table lists the search operators that work with each Google search service. Click on an operator to jump to its description — or, to read about all of the operators, simply scroll down and read all of this page. The following is an alphabetical list of the search operators. This list includes operators that are not officially supported by Google and not listed in Google's online help. Each entry typically includes the syntax, the capabilities, and an example. Some of the search operators won't work as intended if you put a space between the colon (:) and the subsequent query word.
What if there were only 100 of us? What would be the breakdown demographically based on the way the world population is shaped today? If the Earth population were a small community of 100 people, it would look something like this: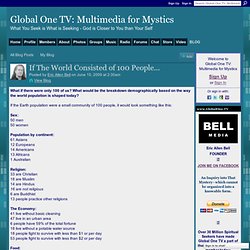 If The World Consisted of 100 People...
Life Hacks
HTML5 Sudoku
Google Genealogy
Google Search Tips Often your search results in too many hits to wade through...you need the power of Google's ADVANCE SEARCH (Link is in tiny letters, to the right of the search box). You want to find out something about your Powers Family, specifically John Powers who was born in 1788 in County Cork Ireland, married in Ireland, Matilda Moore. He died 1862 in Flint, Genessee Co. Michigan (this is a made up example; don't add him to your family tree!) powers family finds the two words anywhere on the page; "powers family" finds the phrase.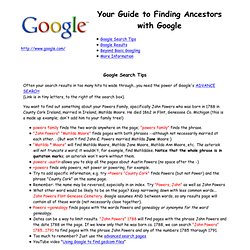 Referring to this quote: "On our example, this doesn't work because we are going from the United States to England and the English Pound is worth more than the US dollar. Additionally, the Iceland Krona is not worth less than a dollar. However, if we were going the reverse way, this would work. I've used this method when flying to New Zealand since their currency is worth less than the US currency."
The Ultimate Travel Hacking Guide If the names Phillip Torrone, Limor Fried and Collin Cunningham don't ring a bell then you probably need to hand over your geek badge. If, on the other hand, those names immediately make you sit up and pay attention, you maybe excited to hear the trio have just released the first Adafruit-branded app for iOS. Circuit Playground is a reference app for makers, hackers and tinkerers that helps you decipher resistor and capacitor values; calculate resistance, current or voltage; convert decimal, hexadecimal and binary values; and store PDF data sheets for ICs. The app is $2.99, but it comes with a $3 credit at the Adafruit shop, so it's kinda-sorta free.
Adafruit's Circuit Playground app deciphers resistor codes, helps you remember Ohm's Law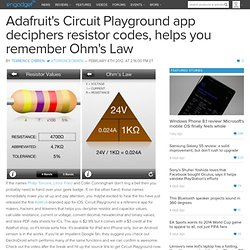 The Big To-Do SF: 100 Things To Do Before You Die
Funny or Die - Funny Videos, Funny Pictures, and Funny Jokes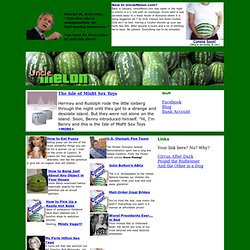 How to Eat Pussy Eating pussy can be one of the most wonderful things you can do for a woman (or so I read on the cover of Cosmo). It makes her feel appreciated, desirable, and has the potential to give her an orgasm that will shatter... How to Bang Just About Any Object in Your House Uncle Melon examined twelve inanimate objects for their potential use as sexual partners. How to Pick Up a Really Hot Babe Years of exhaustive fieldwork have been distilled into 5 surefire steps to seduction success.
Adult Humor, Hot Babes, My Paris Hilton Secret Sex Tape and the World Famous How to Use a Vagina
Pornzilla: Porn surfing redefined Pornzilla is a collection of tools for surfing porn with Firefox. These bookmarklets and extensions make it easier to find and view porn, letting you spend more time looking at smut you like. (Not using Firefox? Read why Firefox is the best porn browser and then download Firefox. Firefox, like everything else on this page, is free.)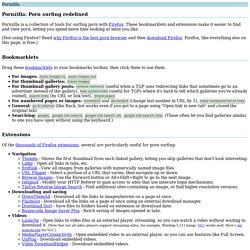 Pornzilla: Free tools for surfing porn with Firefox
Tastefully Offensive | Premium Funny: Shakespeare Insult Kit
LOL Pix
The best boobs on the net - boo.by
4 Great Napa Valley Hikes