Web
Fanmix. P2PU. Cookitfor.us. MakeItFor.Us gets anything made.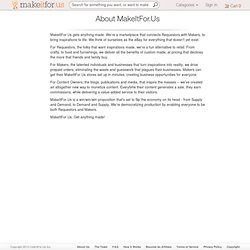 We're a marketplace that connects Requestors with Makers, to bring inspirations to life. We think of ourselves as the eBay for everything that doesn't yet exist. For Requestors, the folks that want inspirations made, we're a fun alternative to retail. Base. Volpen. Welcome to Volpen!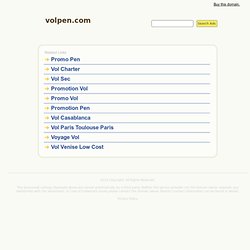 Start New Book Write only 200 to 4,000 words to begin your book and let the Volpen community complete it. Continue an Unfinished Book Propose a continuation to an unfinished book! Navegas: Music. #DrinkUp. Paper.li. Weebly - Create a free website and a free blog. Hycku. Studyblue. 2ePub. Twinito.
---