Amazing facts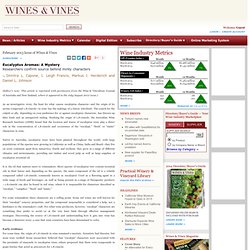 Eucalyptus Aromas: A Mystery - Wines & Vines - Wine Industry Feature Articles
(Editor's note: This article is reprinted with permission from the Wine & Viticulture Journal of Australia and New Zealand , where it appeared in the July/August 2012 issue.) As an investigative story, the hunt for what causes eucalyptus character—and the origin of its aroma compound 1,8-cineole—in wine has the makings of a classic whodunit. The search for the culprit or ally, depending on your preference for or against eucalyptus characters, has thrown up false leads and an unexpected ending. Studying the origin of 1,8-cineole, the Australian Wine Research Institute (AWRI) found that the location and leaves of eucalyptus trees play a direct role in the concentration of 1,8-cineole and occurrence of the "eucalypt," "fresh" or "minty" characters in wine.
Three Sisters (agriculture)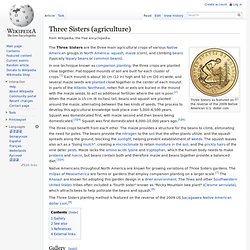 Three Sisters as featured on the reverse of the 2009 Native American U.S. dollar coin
How to Create a Gantt Chart Using Microsoft Excel
How to Create a Line Design: 9 steps (with pictures)
The term "Pareto principle" can also refer to Pareto efficiency .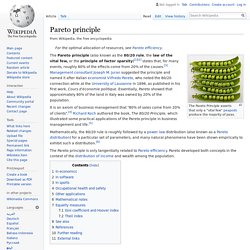 The Kraken ( pron.: / ˈ k r eɪ k ən / or / ˈ k r ɑː k ən / or / ˈ k r æ k ən / ) [ 1 ] are legendary sea monsters of giant proportions said to dwell off the coasts of Norway and Greenland .
Kraken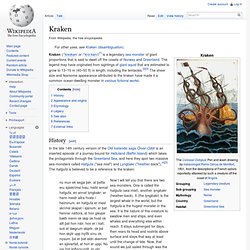 The code of etiquette in Japan governs the expectations of social behavior in the country and is considered very important.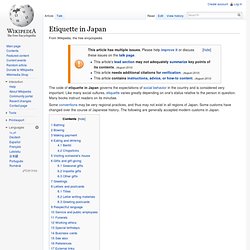 ESPN.com - The history and mystery of the high five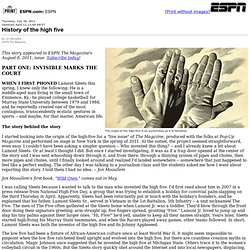 Thursday, July 28, 2011 Updated: July 29, 12:33 PM ET The history and mystery of the high five By Jon Mooallem ESPN The Magazine This story appears in the Aug. 8, 2011 issue of ESPN The Magazine.