Literature
100 Most beautiful words in the English language* Free Classic Books Online at Classic Reader. 30 Books Everyone Should Read Before Their 30th Birthday. Post written by: Marc Chernoff Email The Web is grand.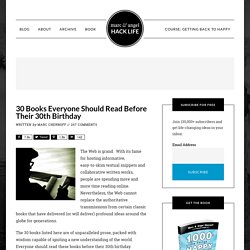 With its fame for hosting informative, easy-to-skim textual snippets and collaborative written works, people are spending more and more time reading online. Nevertheless, the Web cannot replace the authoritative transmissions from certain classic books that have delivered (or will deliver) profound ideas around the globe for generations. The 30 books listed here are of unparalleled prose, packed with wisdom capable of igniting a new understanding of the world.
On Writing
We come from the future. @djscruffy: And that's why you're a heathen and should be burned at the stake.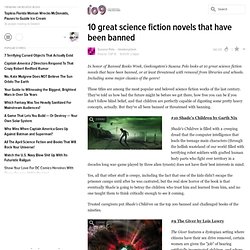 @djscruffy: In defense of public schools, I would suggest that the reason many of these books are challenged so often is that they're frequently included in school curriculums and libraries. I grew up in a state that, according to these links, engaged in book-burning less than a decade before my birth. The Wheel of Time.
---